HC Forklift America Corporation Attends PROMAT 2023
HC Forklift America Corporation Attends PROMAT 2023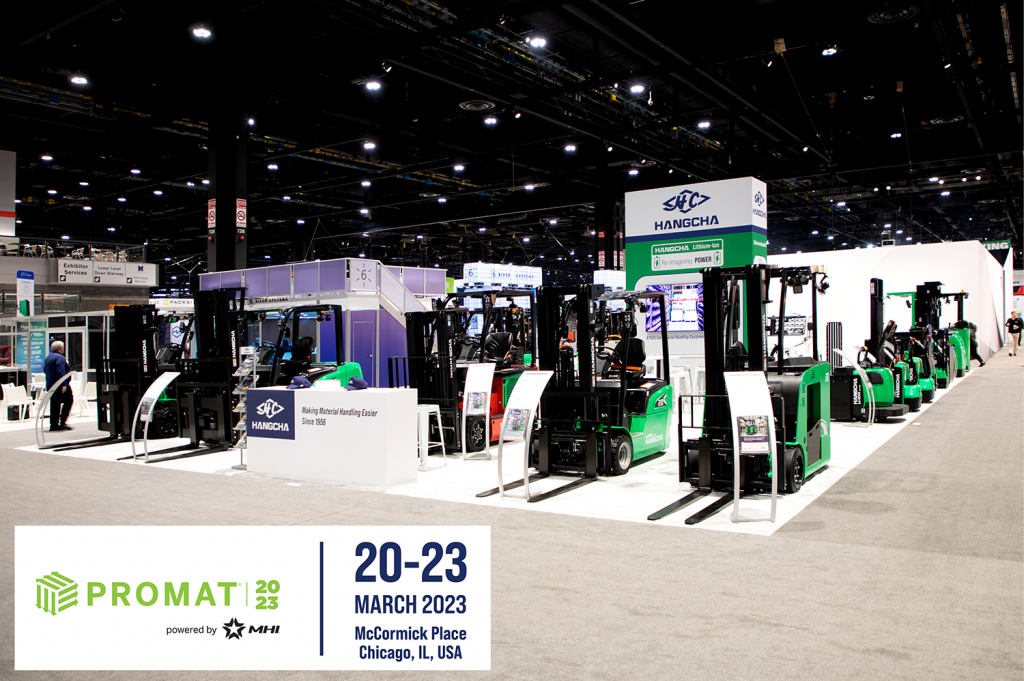 Chicago, Illinois: On March 20th, 2023, at 10:00am, the doors to the South Exhibition Hall of McCormick Place Convention Center opened. This signaled the start of PROMAT 2023. In the heart of South Hall, HC Forklift America Corporation (HCFA), a wholly-owned subsidiary of Hangcha Group, displayed our equipment to manufacturing and supply chain buyers from all across the globe. Over the course of 4 days, our team from the U.S., China, Canada, and Mexico were able to meet with dealers, end-users, and other vendors.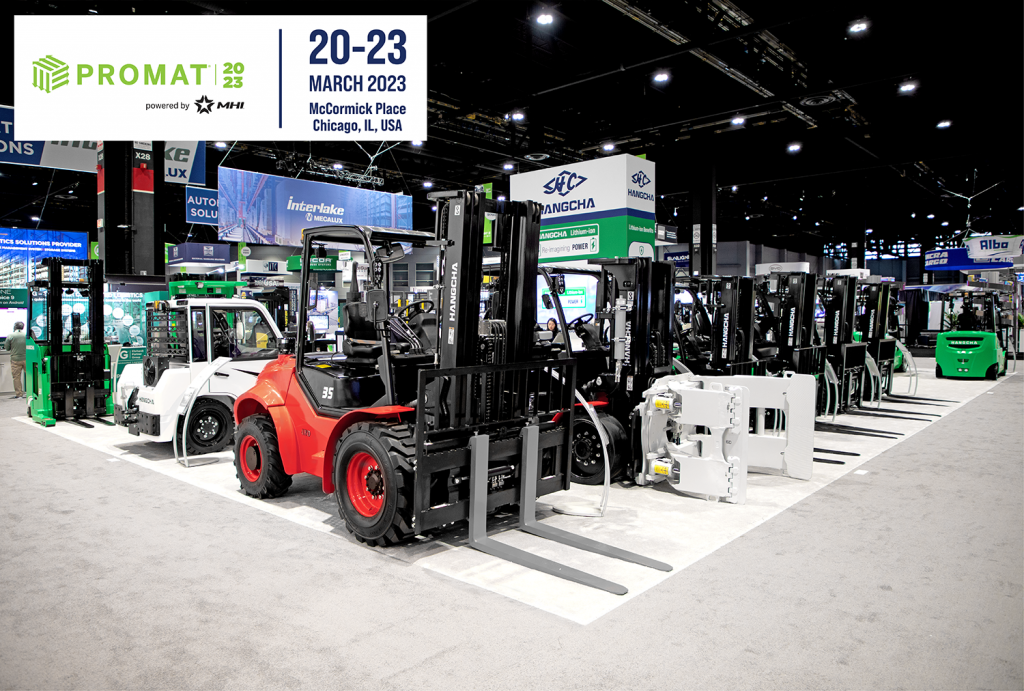 At PROMAT 2023, we displayed 20 different units from Hangcha's full line of material handling equipment. This included:
6,000lb X Series Fuel Cell Cushion Forklift*
* Indicates that this model was released at PROMAT 2023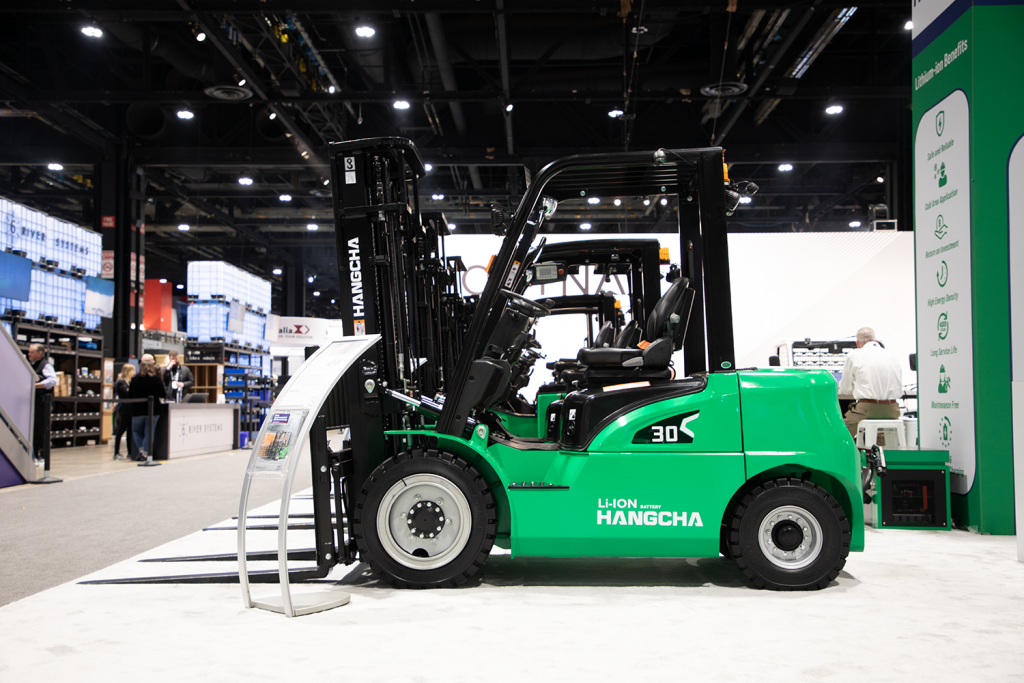 The New XE Series Electric Lithium-ion Pneumatic Forklift
Both end-users and dealers were excited to see all the equipment that we brought to the show. The new 12,000lb X Series Electric Lithium-ion Cushion Tire Forklift and 4,000lb XC Series 3-Wheel Electric Lithium-ion Forklift both drew attendees to our booth. However, once in the booth, attendees quickly crowded over the new 6,000lb XE Series Electric Lithium-ion Pneumatic Forklift. This new forklift uses the same design elements as a similar I.C. powered forklift, including larger tires and better ground clearance, to finally give attendees an electric lithium-ion forklift that is directly comparable to a similar I.C. model. With over 16 different models from Hangcha's full line of lithium-ion material handling equipment, attendees were able to learn how to easily see green with maintenance-free Lithium Iron Phosphate (LiFePO4) battery packs, opportunity charging, rapid charging, and long run times.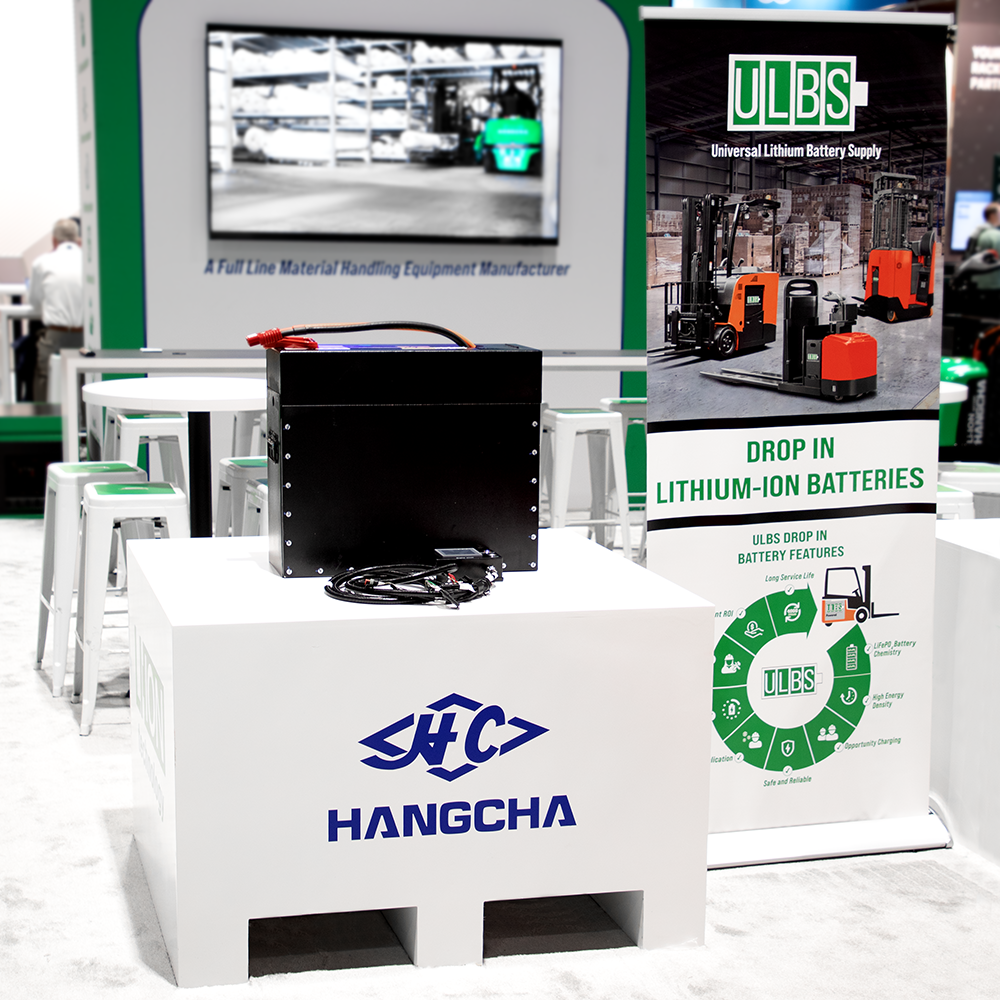 The New ULBS Drop-In Battery Pack Solution and Banner
PROMAT 2023 attendees were also able to get a first glimpse at Hangcha's new drop-in battery company, Universal Lithium Battery Solutions (ULBS). This is a new solution that will allow end users to convert their lead-acid powered electric material handling equipment, from any brand, to a Lithium Iron Phosphate (LiFePO4) powered unit. This gives users the ability to power their existing equipment with the same battery technology that our full line of lithium-ion powered material handling equipment continues to successfully use.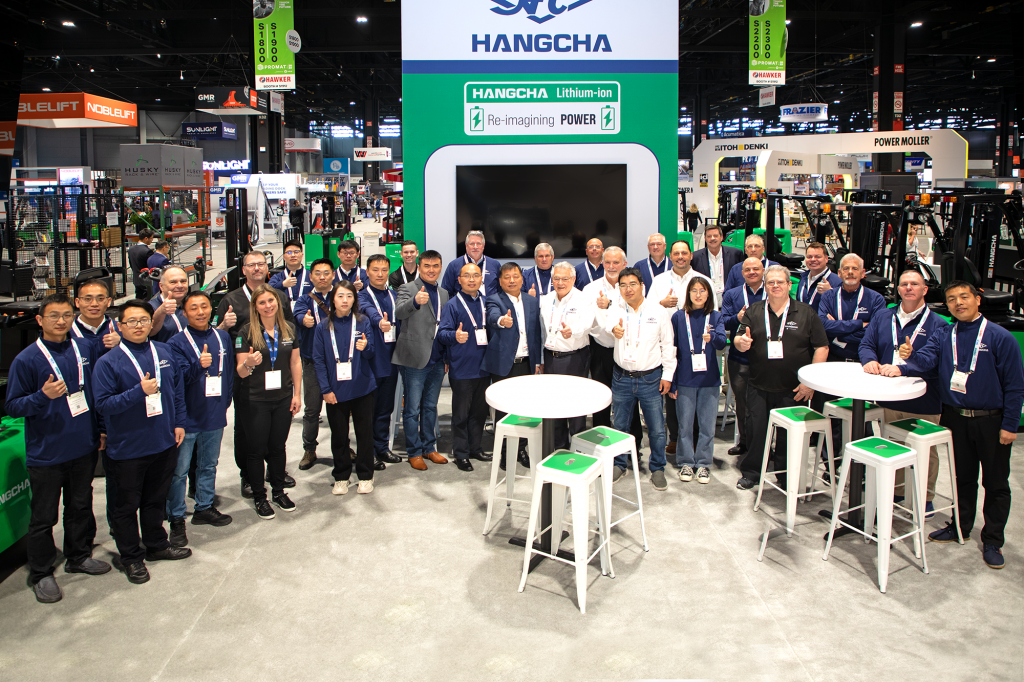 Overall, our team enjoyed being able to meet with the attendees and share the benefits that our equipment has to offer. We look forward to seeing everyone again at our next trade show, The Logistics World and Summit Expo, in Mexico City on April 26-27.