Four-Wheel Drive Rough Terrain Forklift
5,000-7,000lb lifting capacity
The Hangcha 5,000-7,000lb 4WD rough terrain forklifts are a group of tough, compact forklifts with a four-wheel drive system. Powered by the Kubota engine, these forklifts provide both the power and maneuverability to traverse through the toughest of terrain. This is the reason they are world-renowned for their superior performance, economy, and longevity.
The Newly Improved Pre-Cleaner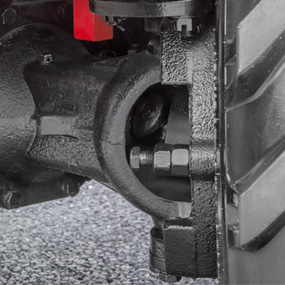 The Oscillating Steer Axle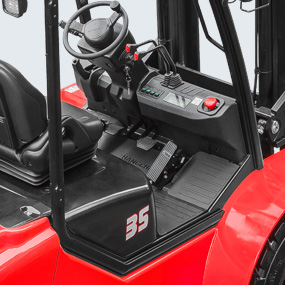 The Comfortable Operator Compartment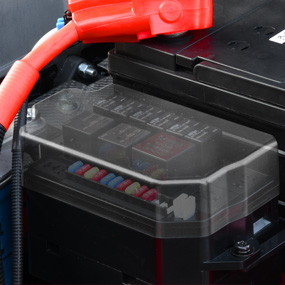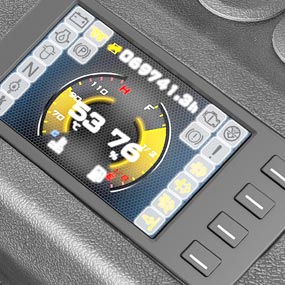 The LCD Instrument Display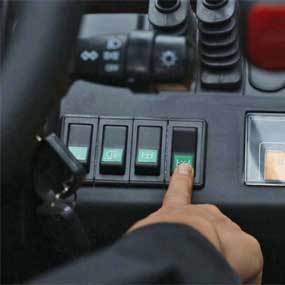 The differential is easily engaged from the dashboard.
Hydraulic Transmission
Electronic Locking Differential
4-Wheel Drive System
Full Suspension Seat
Return Oil Filter
Large Capacity Aluminum Radiator
Air Pre-Cleaner
Front Working Light
Strobe Light
Boot Cover for Tilt Cylinder
Rear Grip with Horn Button
Wide Fork Carriage
Wide Load Backrest
LED Combination Lights
Operator Presence Sensing System (OPS)
Full Cabin
Heater
Front Window
L/R Mirror
Fire Extinguisher
Blue Light
Auxiliary Hydraulic Valve
Rear Working Light
Full Free-Lift 3 Stage Mast
Special Forks
Specialty Attachments
Customized Paint
Air Conditioning
Foam Filled Tires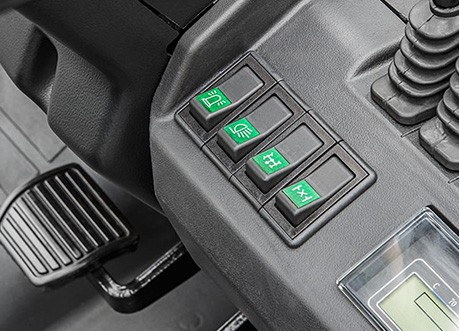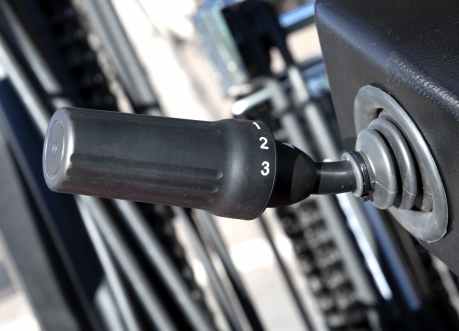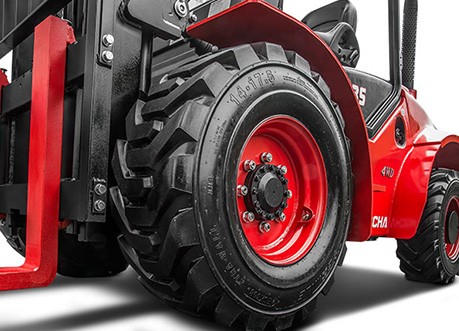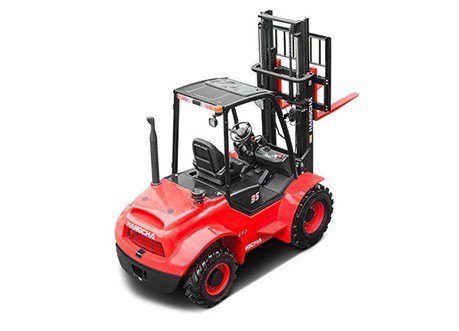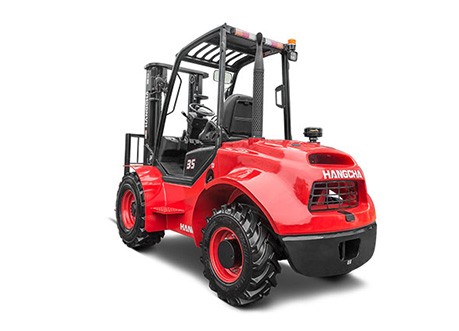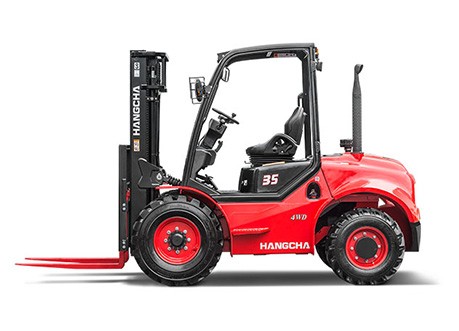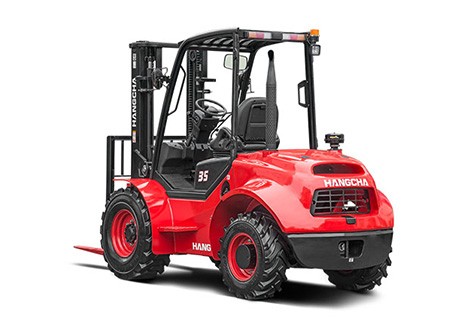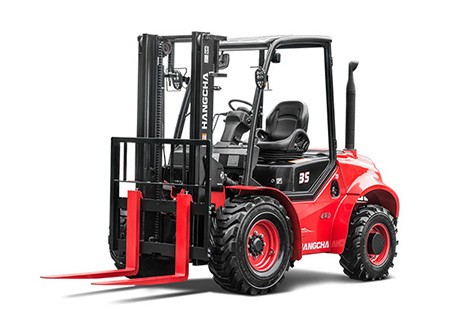 Find a Dealer Near You to Learn More