Four-Wheel Drive Rough Terrain Forklift
10,000lb lifting capacity
The Hangcha 10,000lb rough terrain forklift with 4WD was developed from the XF series forklifts that Hangcha Group manufactures. It uses the reliable Deutz diesel engine to give it the power needed to navigate through any terrain. This forklift, with a 10,000lb load capacity, easily navigates through the rugged roads found in the stone industry, lumber industry, and construction sites. The 4WD system works with the unique tire tread to provide traction in wet and slippery conditions. The 10,000lb rough terrain forklift, because the road isn't always smooth.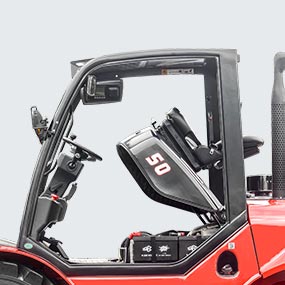 The Easy-to-Open Maintenance Hatch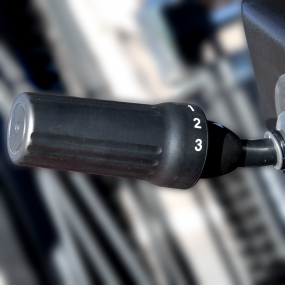 Easily shift between the three forward gears to reach a top speed of 15.5 miles per hour.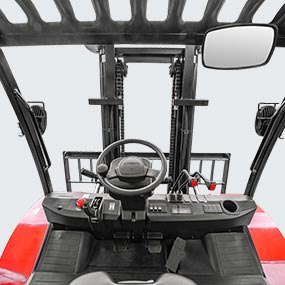 The Comfortable and Spacious Operator Compartment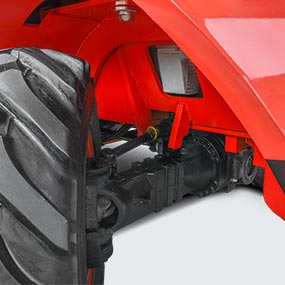 The Oscillating Steer Axle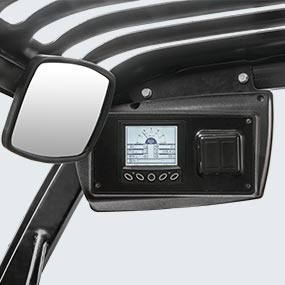 The large instrument display panel is attached to the overhead guard for clear visibility.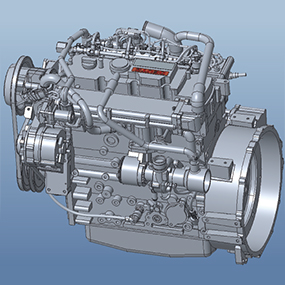 The Tier 4F 3,6L DEUTZ Diesel Engine
Counterweight Net Cover
Full-Suspension Seat
Pre-Cleaner
Overhead Guard Exhaust
Fuel Tank Cap (with lock)
Fan Protection Device
Rear Workling Light
Strobe Light
Emergency Switch
Right and Left Reflective Mirrors
PVC Roof
Wet brake
Rear Reverse Grip with Horn Button
Front Windshield and Wipers
Full Cabin
Solid Tire
3rd/4th/5th Valve
Reverse Alarm
Blue Light
OPS System
Heater
Overhead Fan
Sideshifter
Sideshifter and Fork Positioner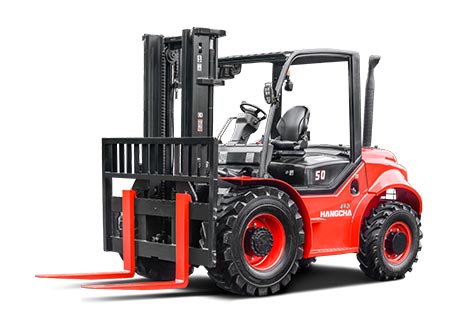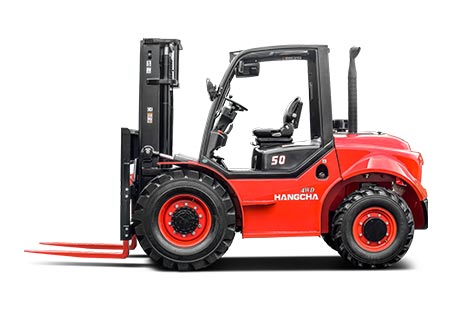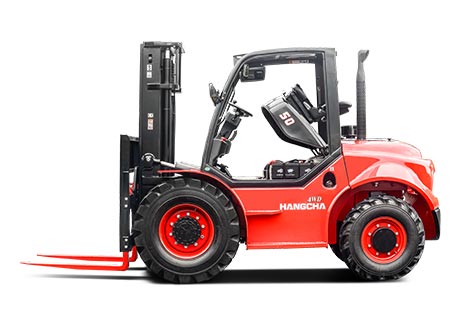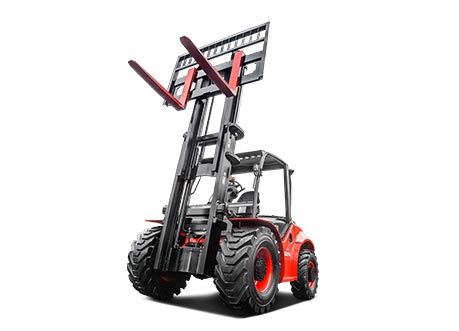 Find a Dealer Near You to Learn More