The 129th Canton Fair — Hangcha Always Online
During the warm spring, the 129th Canton Fair was held from Apr. 15th to Apr. 24th, the third time held online due to COVID-19, which had a larger coverage this time. Though we can't meet you face to face, Hangcha is ALWAYS ONLINE, waiting for you and serving you with all our efforts.
A great show was presented by Hangcha during the Canton Fair, 5 live shows varied from company overview, hot-sale products in different markets to newly launched products and 158 products were shown at booth 9.0A, 17-20, which attracted much attention and favored by friends and customers around the world. The amazing "blind boxes" activity was actively participated many friends too. During these 10 days, more than 5 thousand people watched our LIVEs from home and abroad.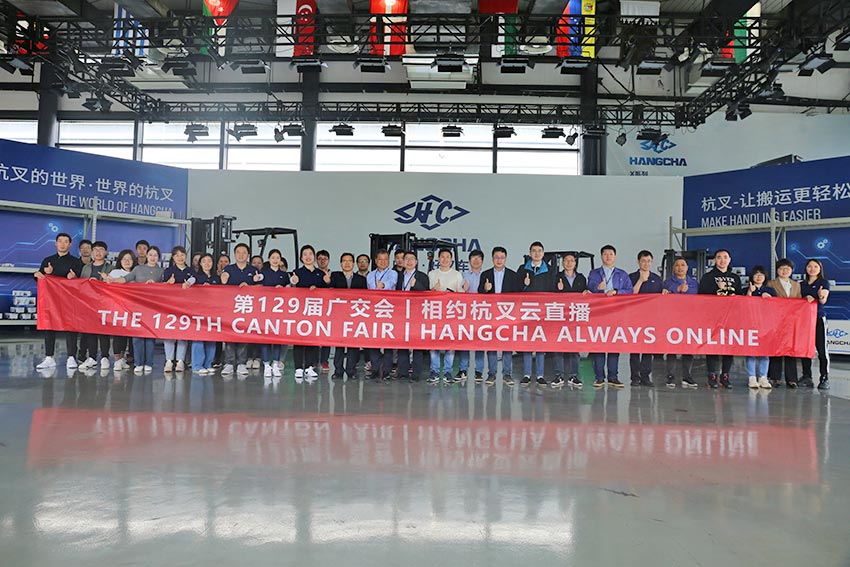 The 129th Canton Fair Photo of Hangcha Team
During the Canton Fair, Hangcha's 3.5t XF2 series IC forklift and X series electric forklift from 1-10t was released to the global for the first time. As a high-end product of Hangcha, the XF2 series IC forklift is simple, solid, and smart. It is more comfortable and enjoys higher performance while remaining at a very reasonable and affordable price. The X series electric forklifts are no less than IC forklifts in their performance and remain at the best price.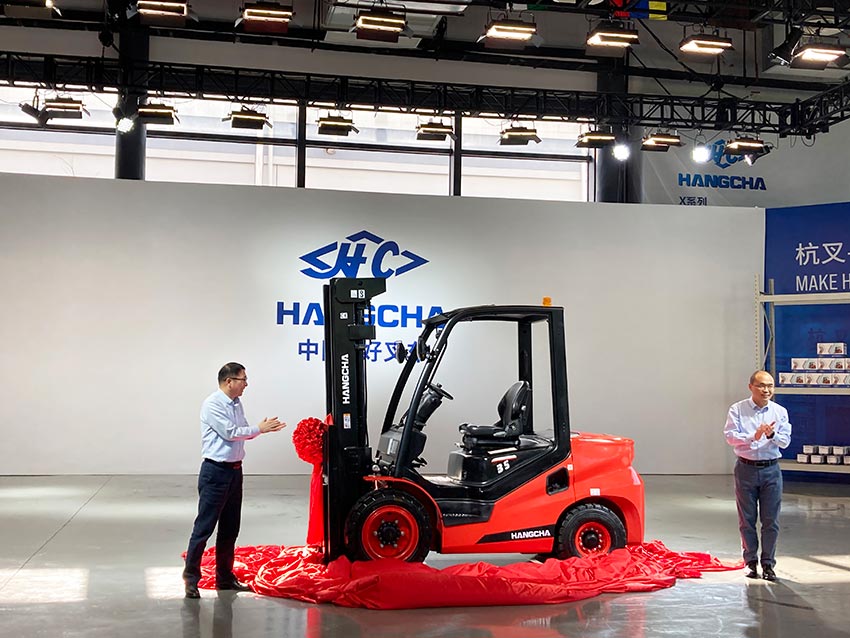 3.5t XF2 Series IC Forklift ( Vice Chief Engineer Mr. Li and Vice President of Zhejiang Hangcha Imp. & Exp. Co., Ltd. George Zhang unveiled the new product )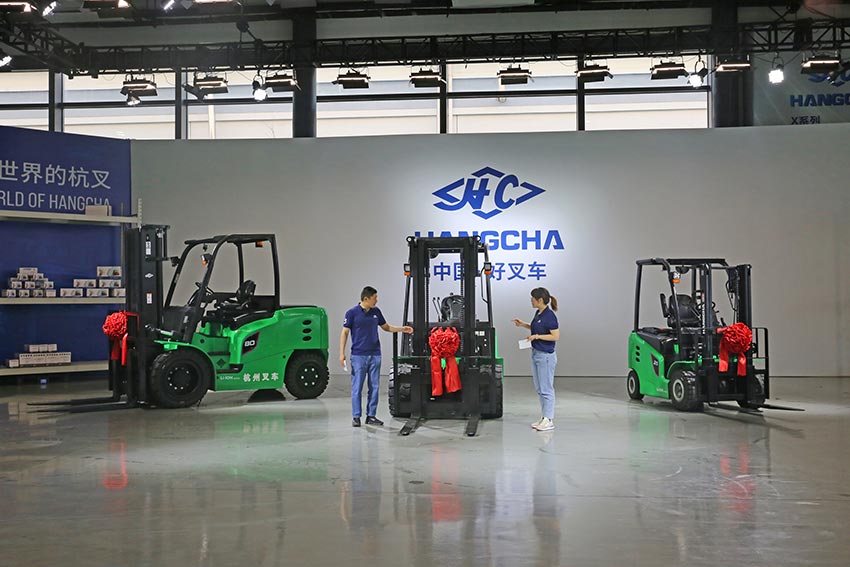 X Series Electric Forklift from1-10t
In addition, the incredible performance done by Hangcha forklifts surprised our friends. In our mind, a forklift is a tough man that can only lift heavy goods, but we never know that in another aspect, it can become a gentlewoman who can handle some very fine works, sometimes it is also a kid who enjoys games like playing basketball or building blocks. That's Hangcha forklift, always bringing you unexpected surprises.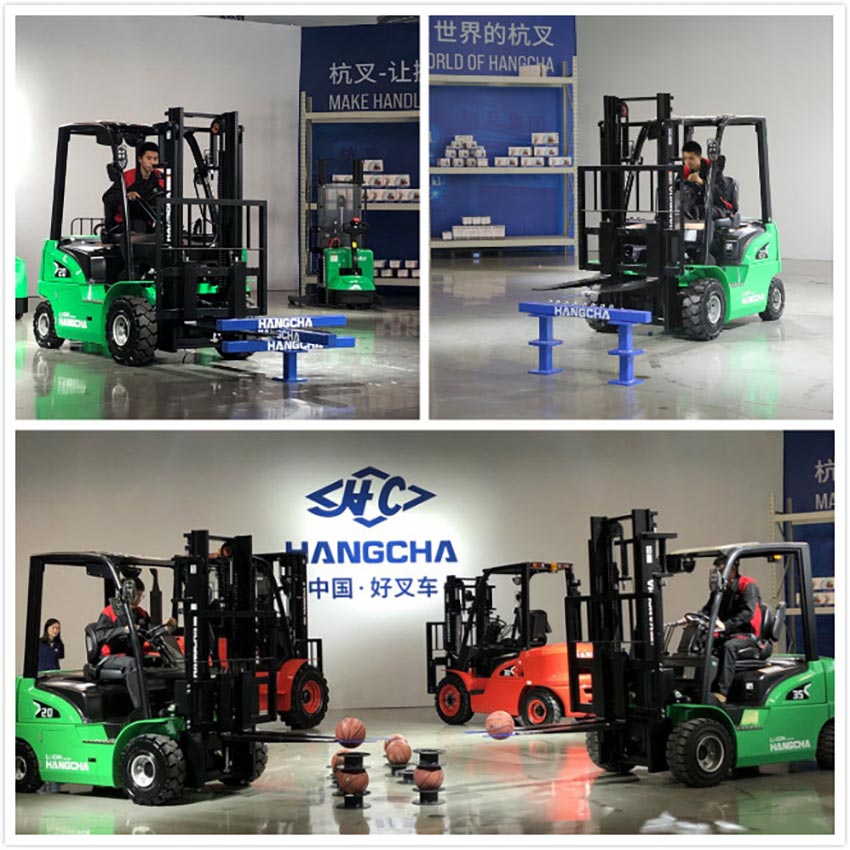 Amazing Performance Done by Our Engineer with Our Forklifts
5 LIVEs and the 158 products on the online booth during the Canton Fair just showed a very small part of our popular products, which also showed Hangcha's leading ability in forklift design and intelligent manufacturing. If you missed our live shows, you can watch the playback by subscribing to "Hangcha Forklift" on Facebook and find more videos on YouTube. You can also download the "Hangcha Forklift" APP on Google Play, Android, or Apple store to find more product information and catalogs.