The 127th Online Canton Fair — Hangcha Presents a Grand Fair
Make friends with each other and create mutual benefit on the first Online Canton Fair. The 10-day online Canton Fair came to an end yesterday. Hangcha presented a grand fair and got a great success during this fair.

The 127th Canton Fair was held online this year as visitors in many regions cannot come to the site for the outbreak of Coronavirus. Here, Hangcha brought 5 wonderful live events with rich contents, various forms and unexpected surprises. The contents ranged from company introduction, workshop visit, product promotion to after-sales support, etc., and full forklift series were reviewed in the 5th live streaming. The 5 live events demonstrated the competence and style of Hangcha as a leading forklift manufacturer to our visitors and customers in an all-round way.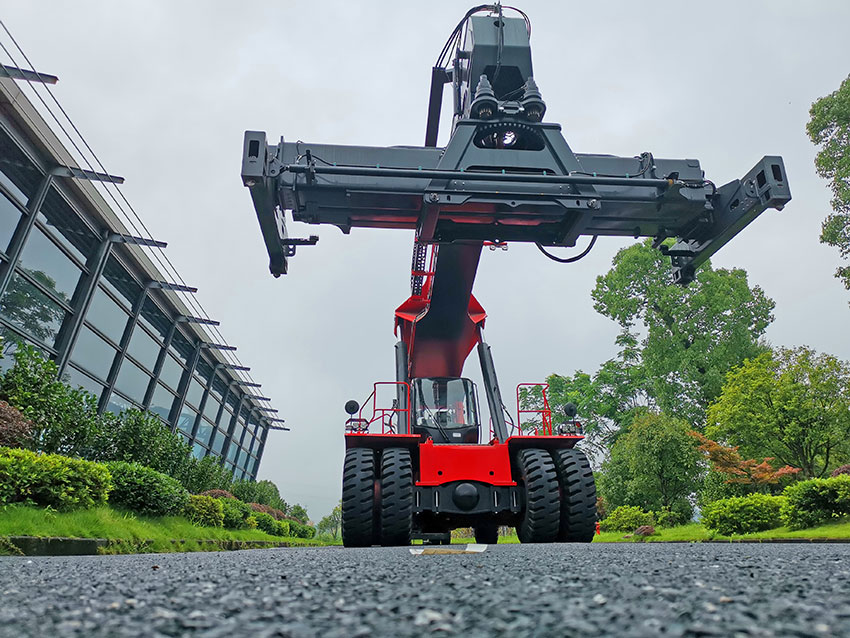 On our online booth, you would find more than one hundred products with high resolution images, detailed introduction and partial 3D demonstration. In our broadcast booth, smart factory, modern assembly lines, existing and cutting-edge technological products and corporate culture were demonstrated, by which you could know the present and the future of Hangcha. In addition, Hangcha offered 10* 24 hours online service to have instant chat and business negotiation.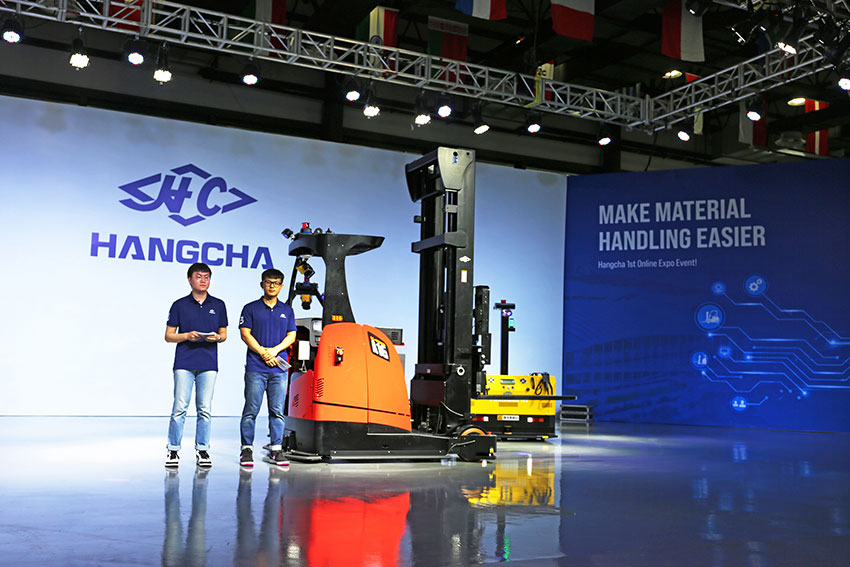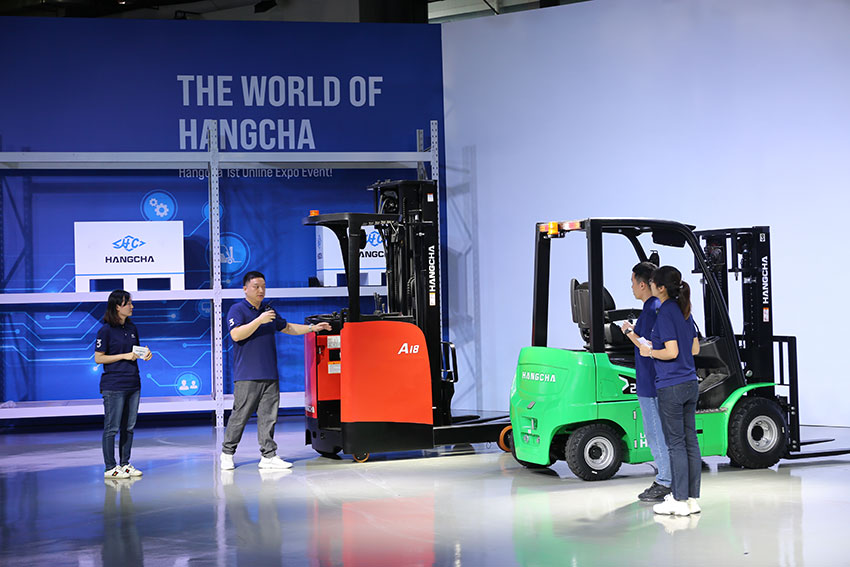 Our visitors and customers spoke highly of our live events and some of them even watched all the 5 lives. And for our big promotion of the popular 1.5T lithium battery pallet trucks, they were sold out within 10 minutes in most of the live events. During these 10 days, Hangcha got a great success, our live events enjoyed over ten thousand views, all the 50 promotional lithium battery pallet trucks were sold out, the total orders were more than 100 units,and more inquiries and intent orders kept coming.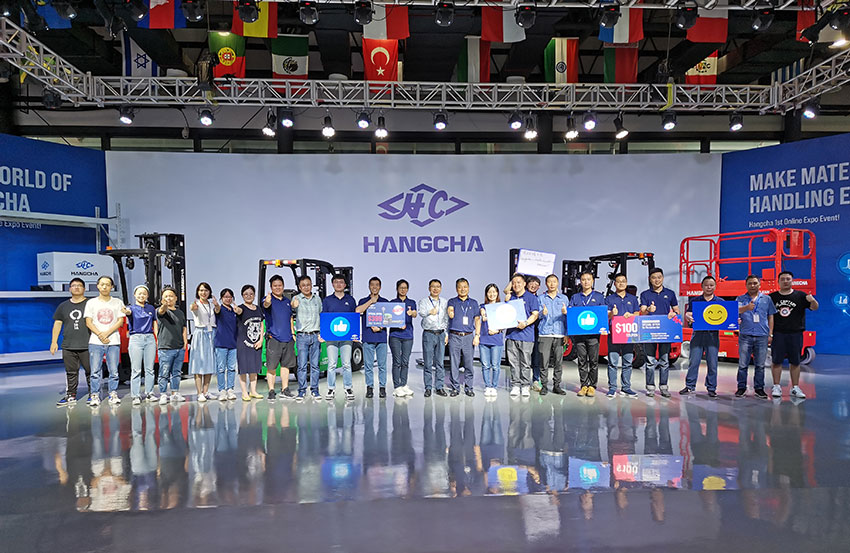 Though the online Canton Fair was closed, Hangcha's new marketing model–live streaming marketing will be more often, which will help our clients get the first news and latest products information of Hangcha. Hangcha, make handling easier!
Search Hangcha Forklift on Facebook, YouTube, Instagram to follow us, and hold Hangcha App in your hands to get more information.