Hangcha is a supplier of well-designed products and solutions such as: Meeting customer-specific trucks,
fleet managing and automation, financing and service packages, advice on material flow
planning and fleet optimization and safety.

Warehouse Equipment and Supplies
Beyond delivering the world's most innovative lift trucks and material handling equipments,
Hangcha also offers warehouse solutions personalized designs along with equipment and
supplies to optimize your operations.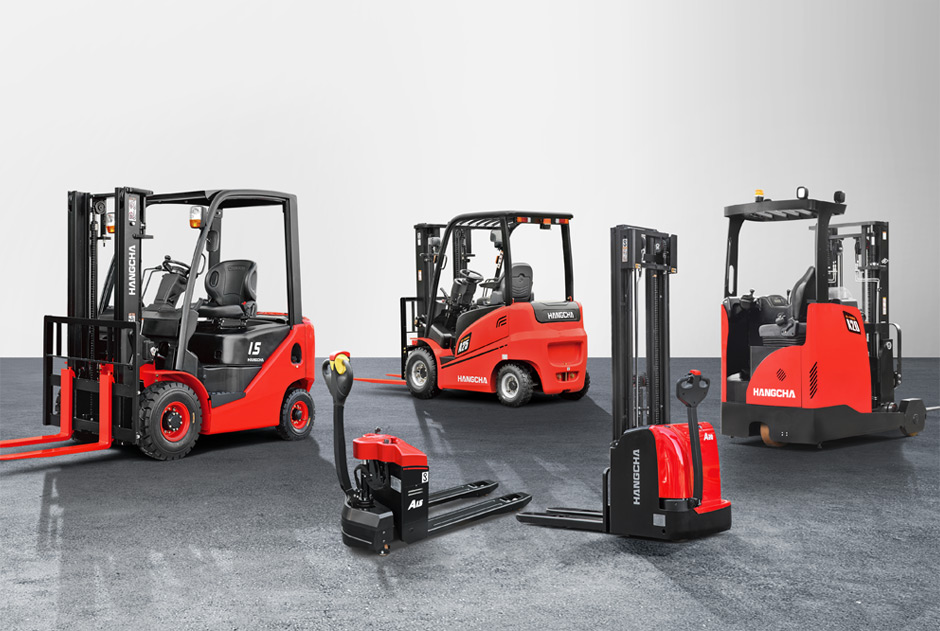 In addition to our full product line of IC forklifts, we also offer electric forklifts, and
warehouse equipment. You can take advantage of our convenient options online, contact your
local dealer or directly contact our sales department a to learn more about equipment purchase
options designed to meet your specific needs.

Hangcha has a wide service network, experienced employees are flexible and efficient to find
solutions to individual requirements, on both ordinary and specific conditions.

Our new Automatic Guided Vehicle technology carries out repetitive handling processes independently
and reliably. It increases productivity and reduces costs. Advanced technology enables the vehicles to
move and transport safely. Our vehicles are serially manufactured and are the products of our
extensive technology experience of warehouse trucks. The advanced safety features mean that there
is no damage to the products, buildings, or machinery.