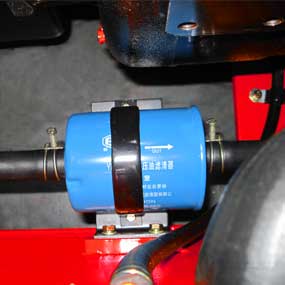 Brake oil and steering oil are separated, non-interference in each other, using dynamic load sensing steering system, more energy efficient.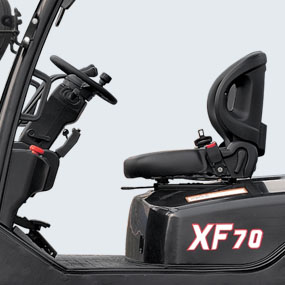 The extra foot space is provided to reduce operator fatigue significantly. The new wide-open, non-slip step makes getting in and out easy and safe.The optional Electro-hydraulic proportional control system contributes more sensitive and precise load handling. The easy-to-operate levers provide total load handling operation. An armrest is provided to reduce fatigue.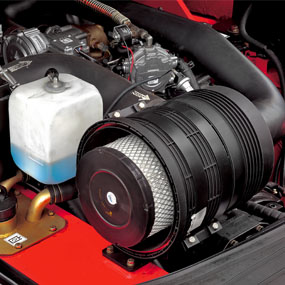 The new stamped air cleaner featuring tangential intake, double seal with safety filter is durable, corrosion-free and vibration-resistant, provides better filter efficiency and lower intake resistance than the previous.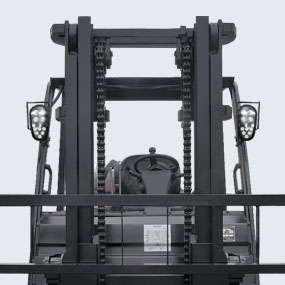 The new design mast provides broad forward visibility due to the distance between inside mast is increase 60mm.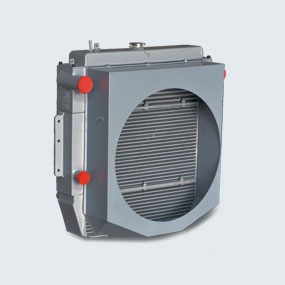 The patent plated-fin type aluminum radiator is applied,the heat exchanging is approved,and improves the capability for operation in severe environments.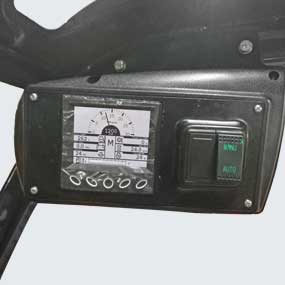 Interactive instrument: The instrument adopts 4.0-inch color LCD display with four interactive buttons, and has one CAN bus communication function. The communication protocol is compatible with CANopen and SAE J1939 standards.
Full cabin
Cabin heater
Front window
Solid Pneumatic Tire
Non-mark tyre(white/green)
Suspension seat
Fire extinguisher
Special color
Boot for tilt cylinder
Counter weight net
OPS system
Air pre-cleaner
Raditor screen
Fan protector
Auxiliary hydraulic valve
Elecctro-hydraulic
Proportional control system
Front working light
Rear working light
Duplex wide view free-lift mast
Triplex wide view free-lift mast
Special forks
Wider fork carriage
Widerload back rest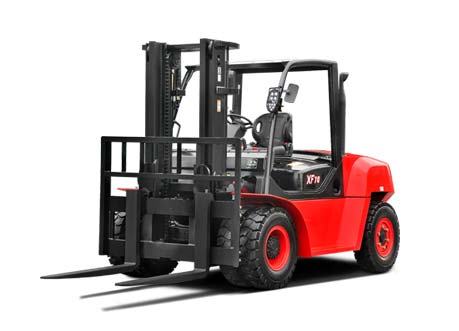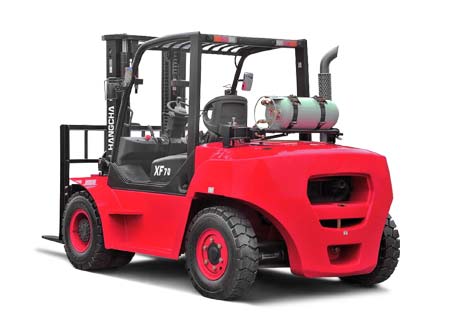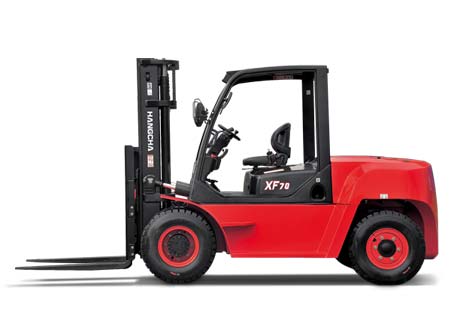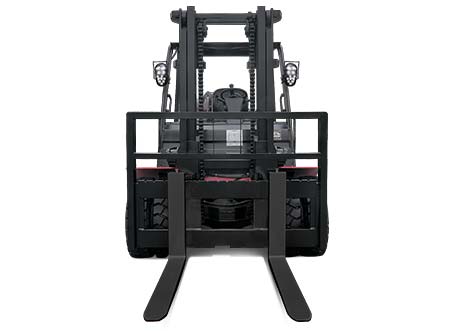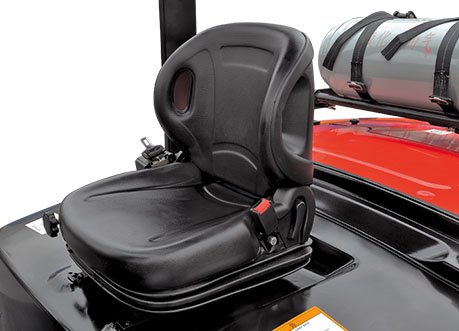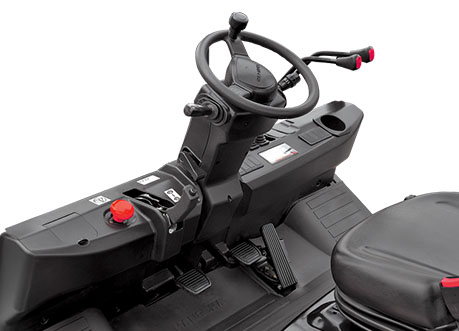 Our team is standing by to respond your any inquiries.