OM Attends The 2018 KOFAS Exhibition
OM-Korea Co., Ltd, as HANGCHA's exclusive agent in Korea, who always do their best to promote Hangcha's products on various occasions. Now they are attending the 2018 International Factory Automation System Show (KOFAS) in Korea.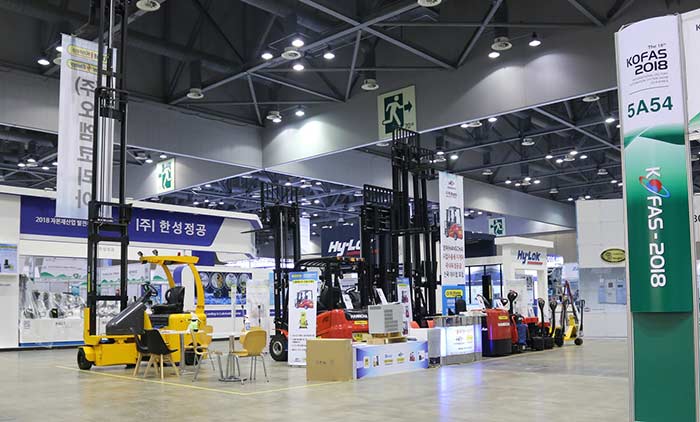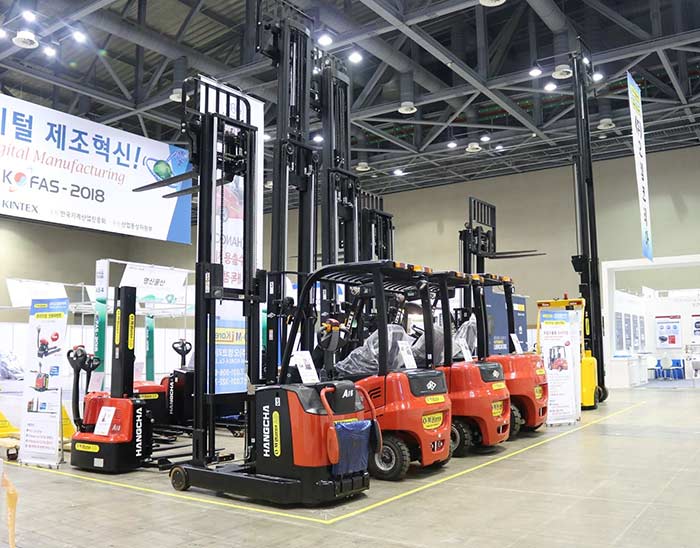 They displayed the newest edition A series electric forklift trucks: 1.8t, 3.5t, 5.0t, electric tow tractor, single mast mini electric stacker, A series electric stacker, electric pallet trucks: 1.5t mini, 2.0t mini, 2.0t high range and lithium battery forklift truck, etc.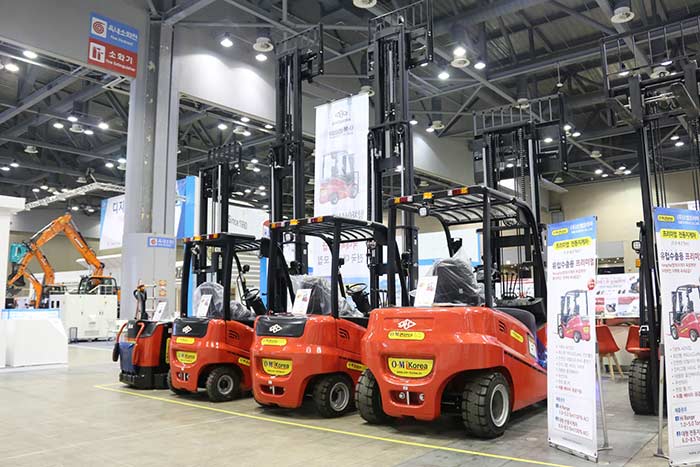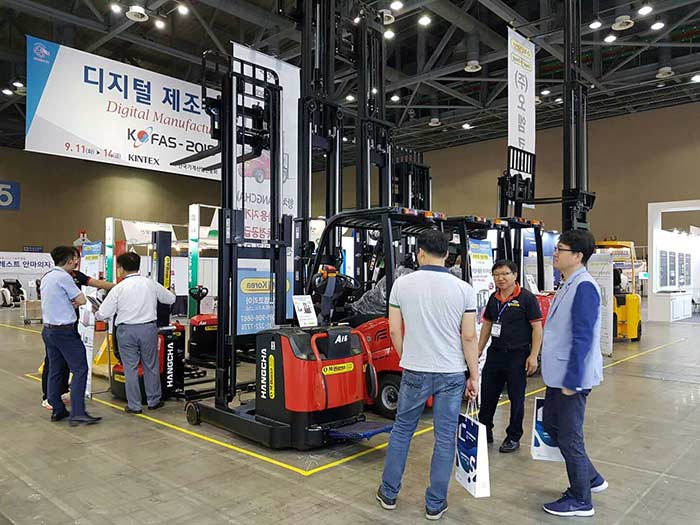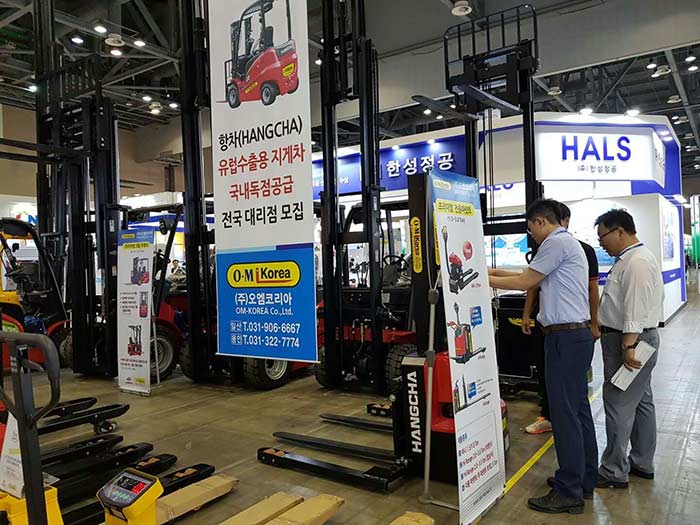 Here we are very grateful to our agent for their efforts and sincerely wish 2018 KOFAS exhibition a great success!
We look forward to your presence!
Exhibition schedule:
Sep. 11st to 14th, 2018
10:00 AM ~ 5:00 PM
Booth no.: Kintex 5A-052