HANGCHA Mexico Attends the Logistics World Summit and Expo 2023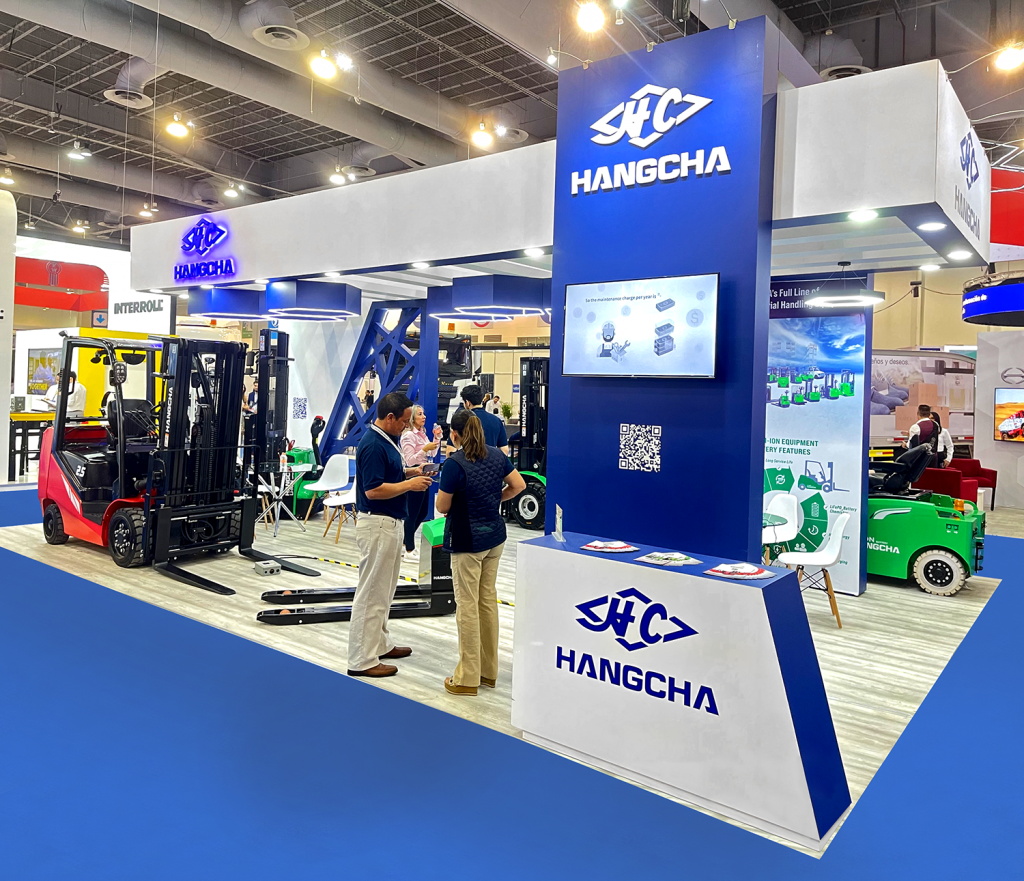 Mexico City, Mexico: On April 26th, 2023, at 10:00 am, the doors to the Exhibition Hall of the Centro Citibanamex Convention Center opened. This signaled the start of The Logistics World Summit and Expo 2023. This was the second time Montacargas Hangcha de Mexico S de RL de CV (Hangcha Mexico), a wholly-owned subsidiary of Hangcha Group, returned to showcase our equipment to the Mexican logistics industry. Over the course of 2 days, our Pachuca-based team members were able to meet with dealers, end-users, and other vendors.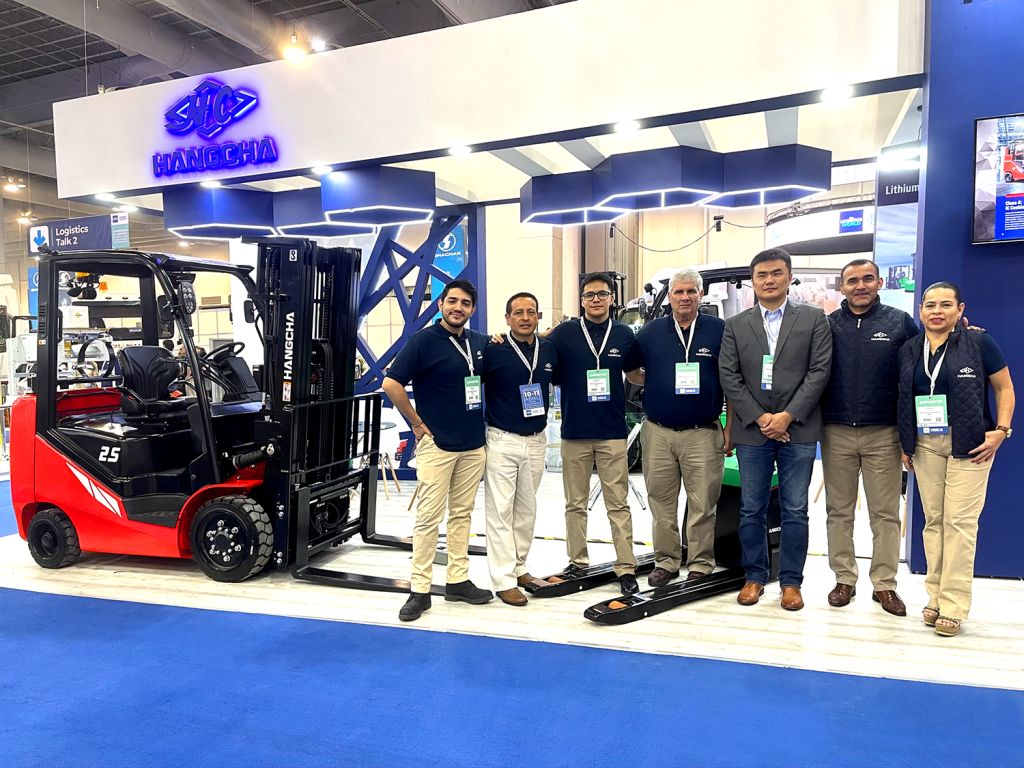 At The Logistic World Summit and Expo 2023, we displayed the following equipment:
• 5,000lb XC Series Electric Lithium-ion Pneumatic Tire Forklift
• 2,500lb A Series Electric Lithium-ion Walkie Straddle Stacker
• 3,000lb A Series Electric Lithium-ion Walkie Pallet Jack
• 5,000lb XF Series Compact Pneumatic Tire Forklift
• 13,500lb A Series Electric Lithium-ion Tow Tractor
• Hangcha SLC Lithium-ion Charger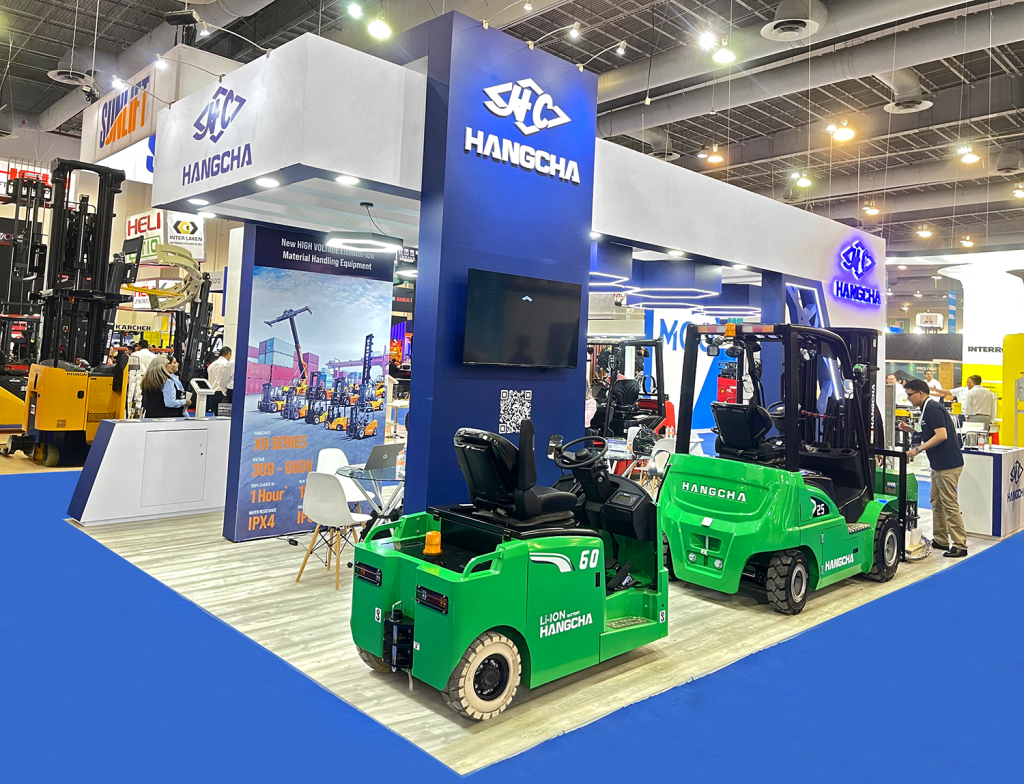 Our lithium-ion equipment drew attendees to our booth. They were impressed by the capabilities and benefits of our full line of lithium-ion material handling equipment. The attendees were eager to learn how this equipment could help their operations save money and were surprised to learn about our lower-than-industry-average production lead times. While at our booth, attendees commented about the excellent quality of our equipment. After speaking with our team members, attendees were also excited to hear that we are investing in Mexico with the opening of Hangcha Mexico's new headquarters in Pachuca.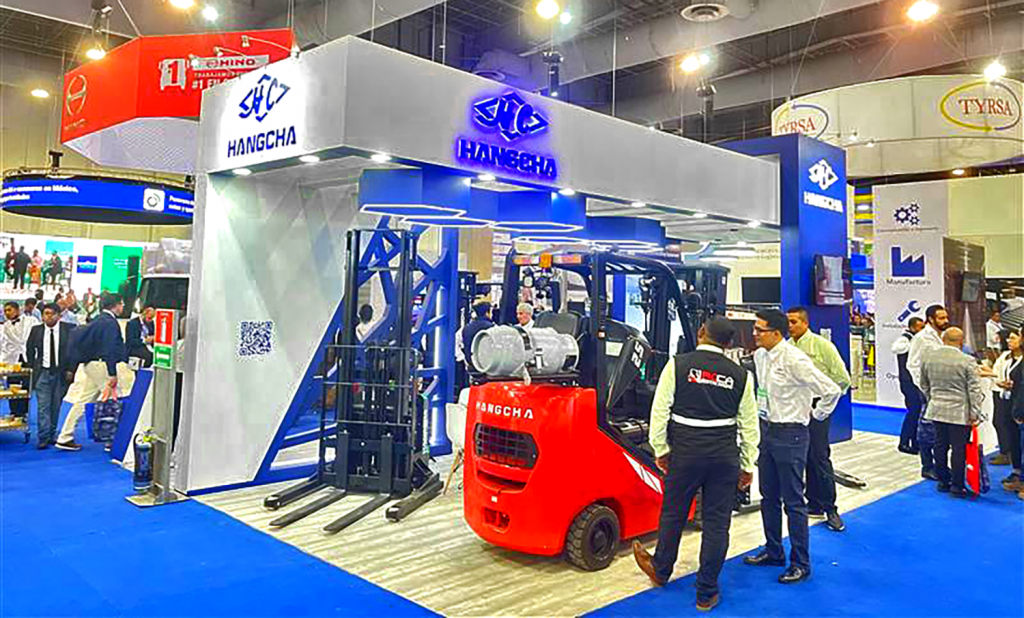 Overall, our team enjoyed being able to meet with the attendees and share the benefits that our equipment has to offer. We look forward to seeing everyone again at our next trade show, Modex 2024, in Atlanta, Georgia on March 11-14.