Hangcha: Be With You At Every Stage
What is EU V standard?
Since 1997, the EU has adopted a series of seven directives to address emissions from non-road engines. Now, the Stage V standards, the world's toughest emission standards for non-road mobile machinery (NRMM), will tighten restrictions on non-road engines and equipment and set stricter limits on emissions of particulate matter (PM) and particle number (PN) ect. And stage V standards for non-road machinery are phased-in from 2018 with full enforcement from 2021.

Emission limits for non-road mobile machinery

Emission standards keep changing, so does Hangcha upgrading
The rules would replace an existing, multilayered legal framework in Europe with one overarching regulation. Hangcha Group, committing to providing varied solutions for our users, is proud to announce successful adoption of EU V engines: E Series engine, Kubota engines, GCT engines, Deutz engines, VOLVO engines, CUMMINS engines to offer you various tonnages from 1.0-48 t.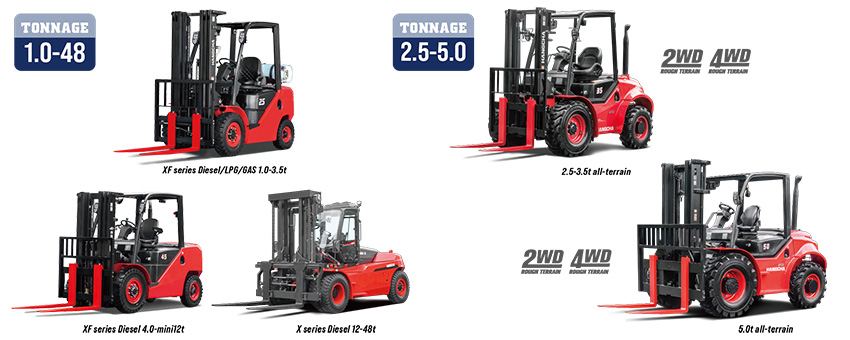 Great Power: E Series EU V engine
Co-developed by Hangcha and Xinchai, one of the best engine manufactures in China, it enjoys clean emission, strong power, high reliability, great comfort and better price.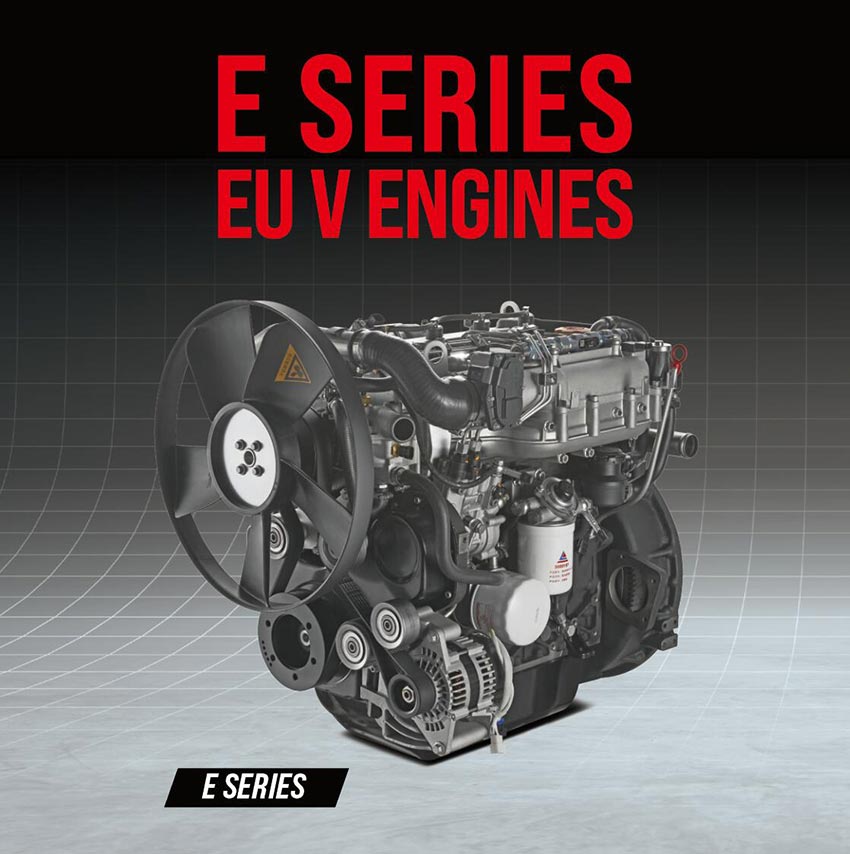 E series EU V engines
Clean emissions:
Under normal operating conditions, no parking regeneration is needed within the diesel particulate filters (DPF) life cycle and the ash cleaning interval reaches 4000h. This enables easy use and low maintenance costs.
Adequate power:
With adequate power reserved, high torque at low speeds and stable idle loading performance, the engine will never stall.
High reliability:
The main body of the engine has passed the maximum power reliability test for 15000h cumulatively. The engine and the post-processing equipment on the vehicle have been tested under extreme conditions such as high temperatures, high altitudes, and extreme cold.
EU emission stage keeps changing, and Hangcha will be with you at every stage.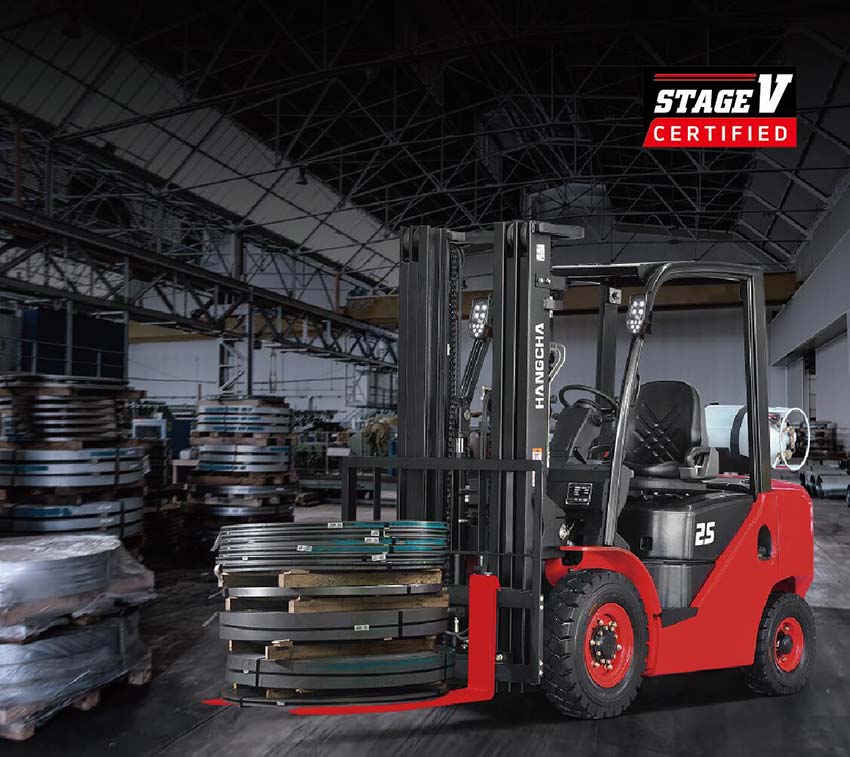 Hold Hangcha in your hands! Download "Hangcha Forklift" App from App Store & Google Play to check more information.