Hangcha ¥1m Donates to Virus Fight
"Though miles apart, we are under the same sky." Together we stand, my armors thine."……Do you still remember those poems written on the aid materials from Japan more than one month ago? During the most difficult period of the epidemic, we were deeply touched us by these kind and beautiful words.
"You give me a peach, I will return you a white jade for friendship". When the pandemic broke out in China, our partners in Romania, South Korea, Japan, France, Australia, Taiwan, Slovakia and other places managed to send us nearly 20,000 masks, giving us infinite warmth. In addition to the masks, partners from all over the world also sent emails to express their deep greetings and concerns. For example, one of the Japanese partners sent a condolences letter, saying that "the whole world including Japan wish Chinese people return to normal life as soon as possible, and we will do our best to help and support. So far, China has overcome floods, earthquakes, droughts, diseases and other disasters. We believe that China will win this battle soon." These kind words deeply moved and encouraged us.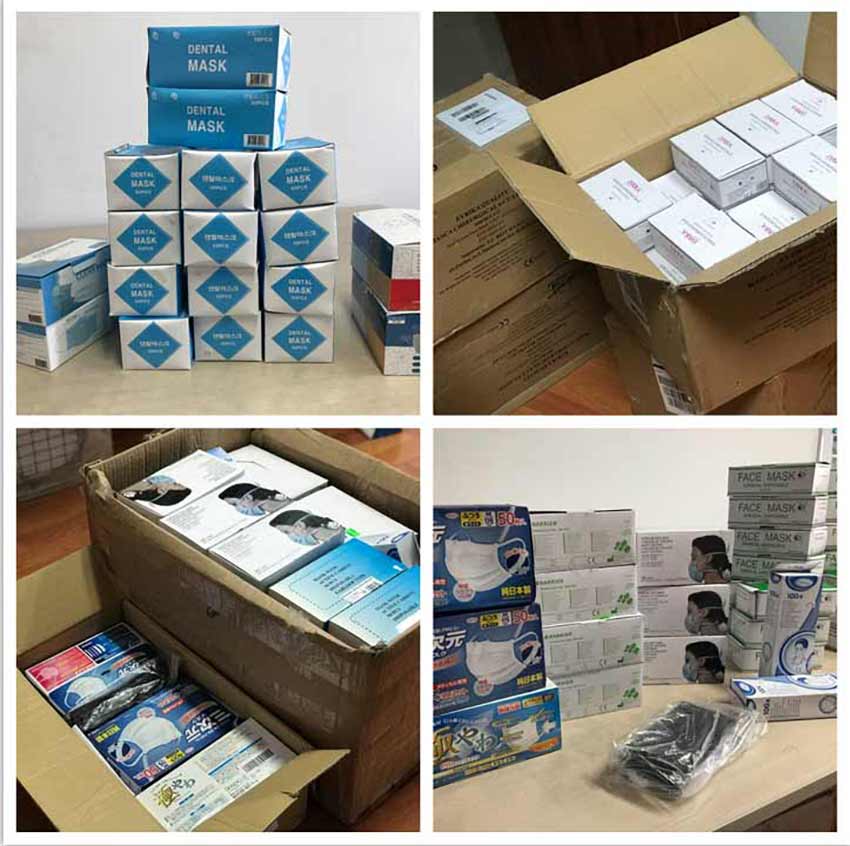 Masks sent by our partners from all over the world
"Bosom friends make distance disappear." After covid-19 broke out overseas with increasing confirmed cases day by day, Hangcha was much concerned. With more than 300 overseas agents covering more than 180 countries and regions in the world, Hangcha Group Co., Ltd. shares weal and woe with the people around the world. A meeting about how to better help overseas partners to fight the epidemic was hold immediately. Hangcha always stands ready to win the battle with our partners. We kept close contact with our global agents and concerned a lot about their health and safe. We also conducted a questionnaire, so as to know how they were and see whether there was anything we could do for them. After knowing that some of them were out of masks and other medical supplies, Hangcha tried its best to help and support them as much as we can.

Partial agents' feedback on the epidemic questionnaire
Meanwhile, with joint efforts, medical supplies that valued 1 million RMB were urgently raised by Hangcha, which included 100000 disposable surgical masks, 60000 disposable gloves, 2000 sets of medical protective clothing, 2000 face masks ect. They will be soon sent to more than 80 partners and medical institutions in more than 50 countries, such as Italy, Germany, France, Spain, Brazil, the United States, South Korea and so on. At the critical moment of fighting the contagion, Hangcha shoulders its responsibility as a leading enterprise from the meticulous care and help to our agents to the donation to overseas medical institutions.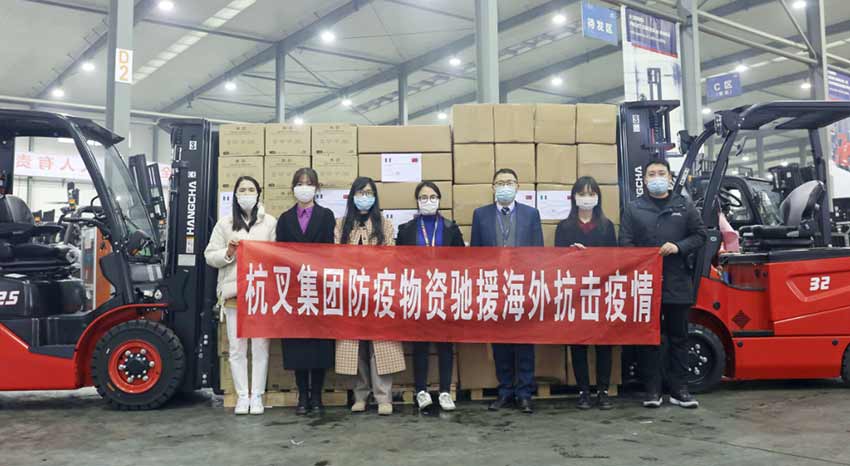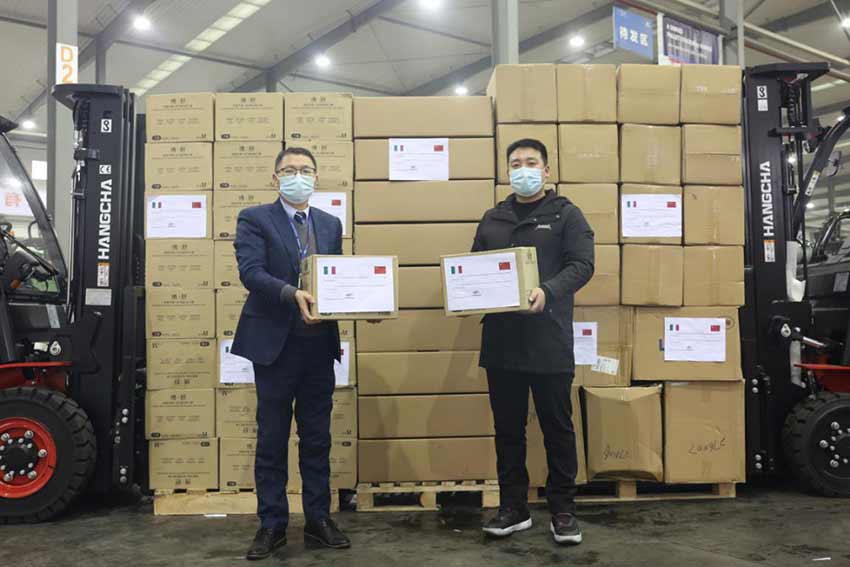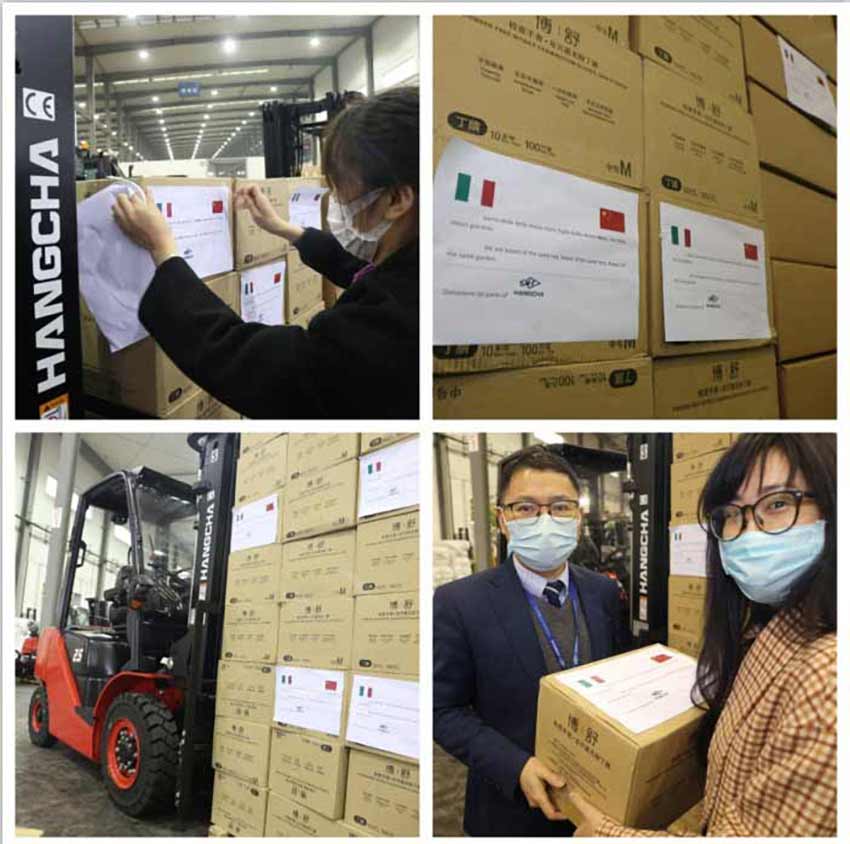 Donated epidemic prevention supplies are about to fly overseas
"We are waves of the same sea, leaves of the same tree, flowers of the same garden." Written by the ancient Roman philosopher Seneca, this sentence means in the face of the epidemic, no one is an island and mankind is a community with shared future. As Zhao Limin, the chairman of Hangcha Group, said in one of his replies to our partners, "confronting the epidemic, though miles apart, we are neighbors and partners who will help each other. And we believe that with our joint efforts, we will overcome the epidemic battle soon."