Green & Intelligent, Leading the Future
On October 29-30, 2019, Hangcha Group held the 3rd Global Dealers Conference titled "the World of Hangcha at its headquarters in Hangzhou Qingshan Lake Science & Technology City. More than 150 dealer representatives come from over 120 countries and regions around the world attended the Conference. This is another get-together between Hangcha Group and its global dealers after seven years.

Zhao Limin, Chairman and General Manager of Hangcha Group, gave a warm speech at the Conference. He expressed his sincere thanks for the attention and support of the dealer representatives and shared with them the development history of Hangcha Group from small to large, from weak to strong and from strong to excellent, showing Hangcha's continual innovation and prospect and mission to lead the development of the forklift industry. Hangcha Group is gradually achieving "The World of Hangcha" and is willing to jointly develop and get better with its worldwide dealers.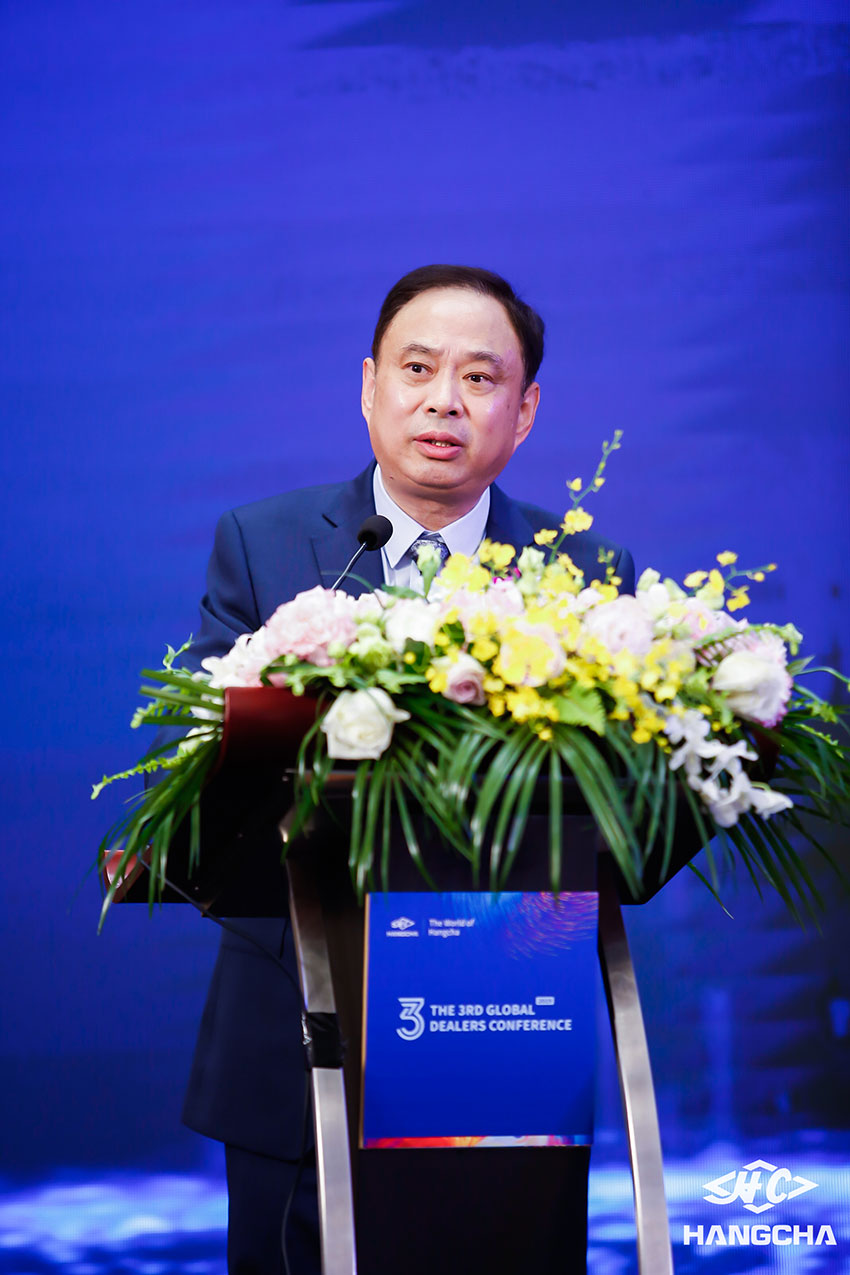 Jason Wu, General Manager of Hangcha Imp. & Exp. Co., Ltd., expressed his thanks to overseas dealers for their long-term cooperation with Hangcha Group, product improvement and contribution to promoting Hangcha brand. Through the conference, he hoped to further understand and enhance cooperation with each other, to keep going hand in hand and to create a more brilliant future.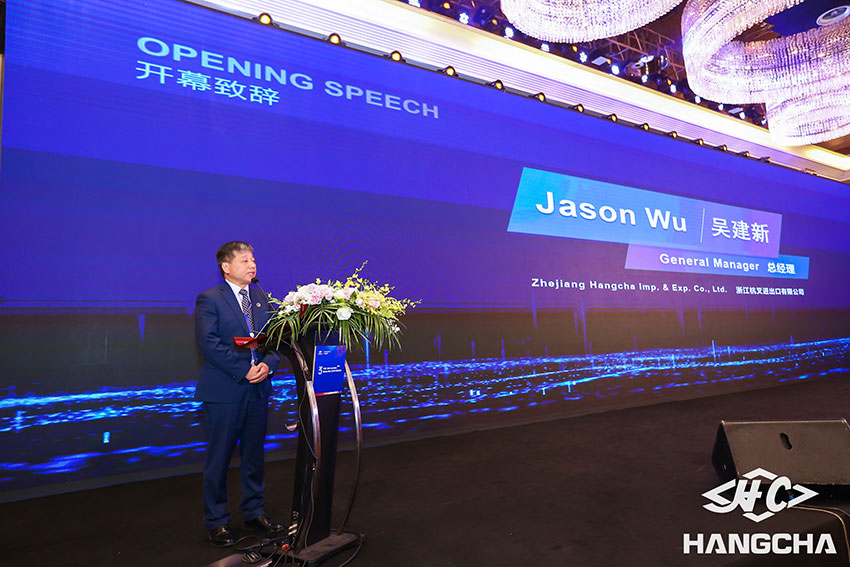 In order to praise its overseas dealers for their contributions in promotion of Hangcha brand and products, Hangcha Group awarded "2018′ Best Sales Team", "2018′ Special Contribution Award", "Gold Partner", etc. to excellent dealer representatives, in a bid to appreciate their long-term trust and support for Hangcha Group.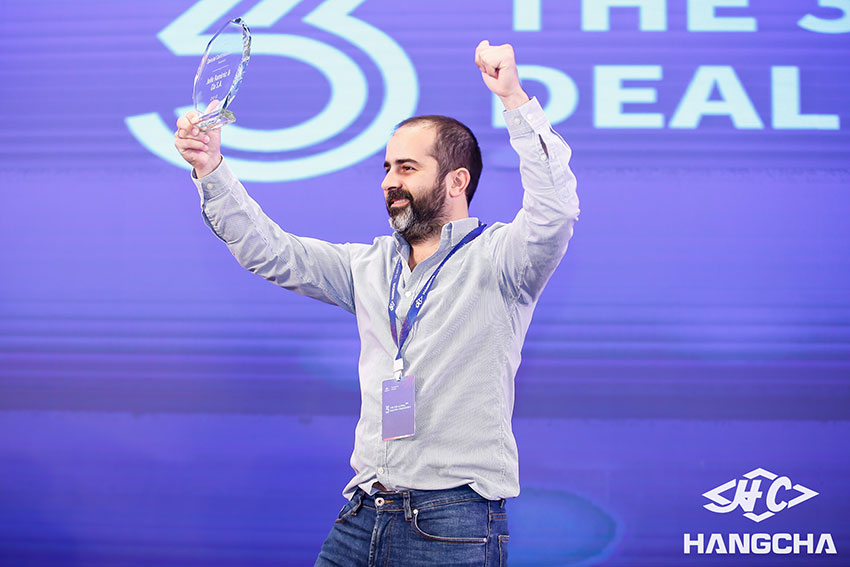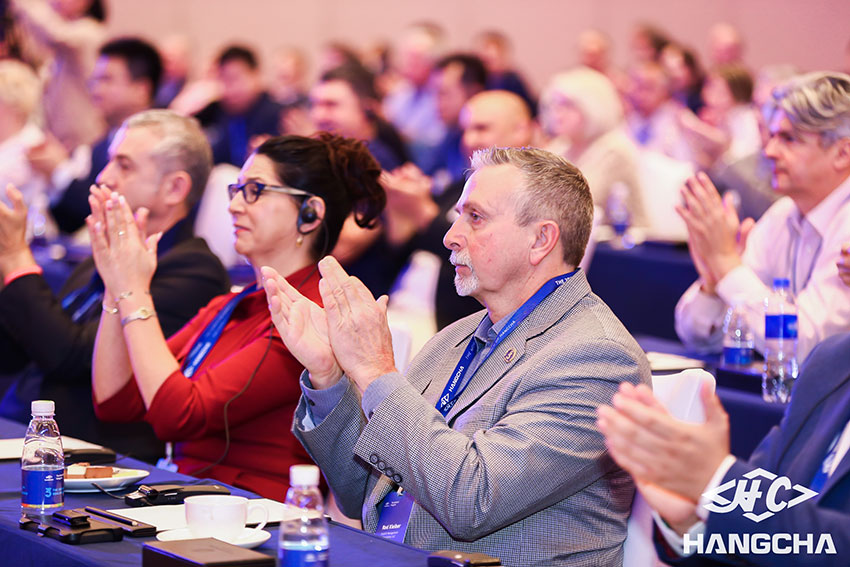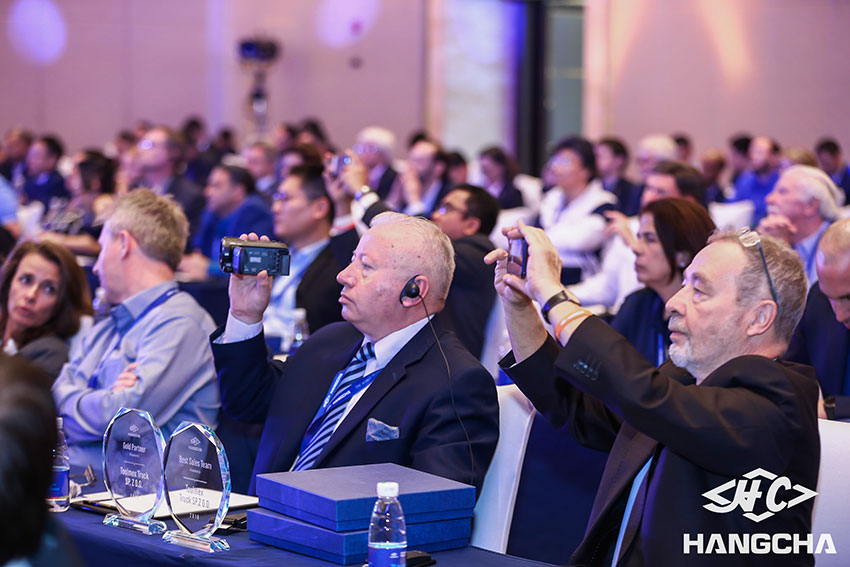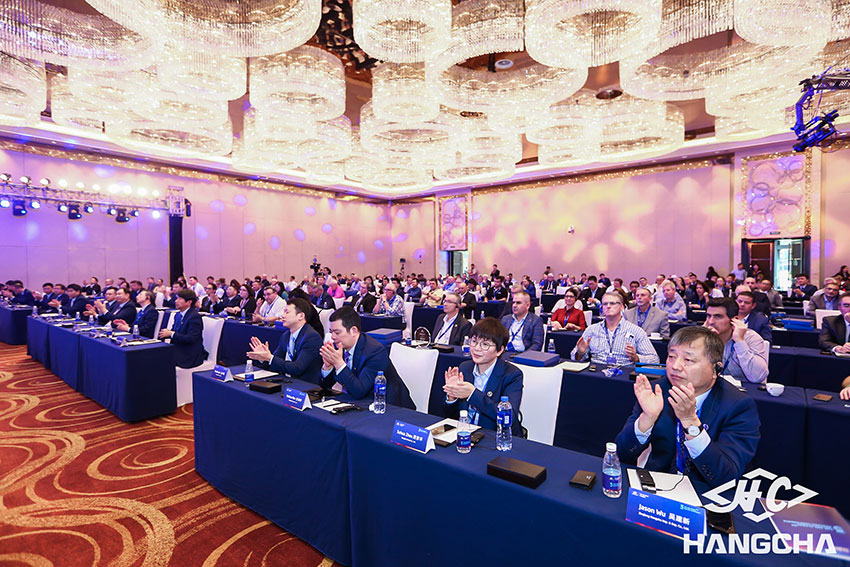 During the Conference, dealer representatives visited the manufacturing base of intelligent parts of Hangcha Group leading the industry, automated assembly and production lines, the manufacturing base of lithium batteries and high-end gearboxes, test center and so on. The intelligent factory, clean and orderly manufacturing process, advanced testing centre, etc. gave a nice impression on the dealers, which made the dealers full of confidence in the product quality of Hangcha Group.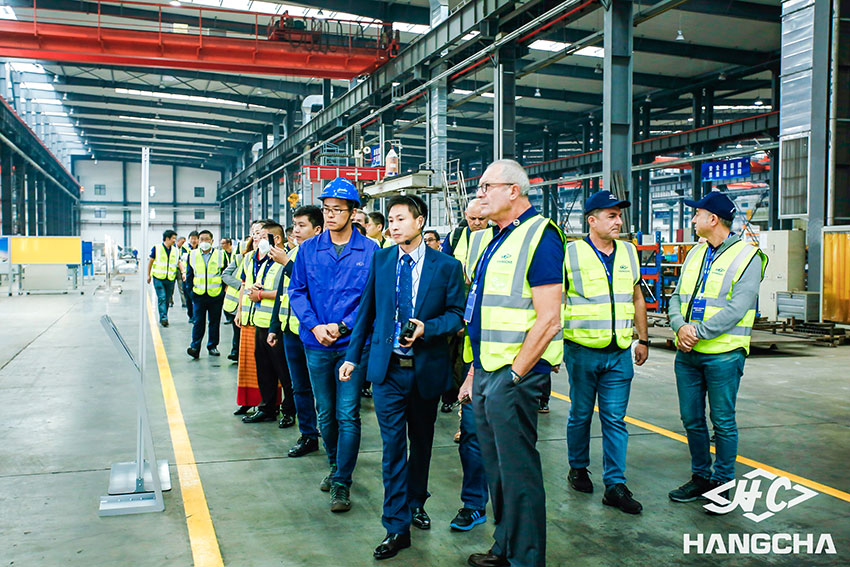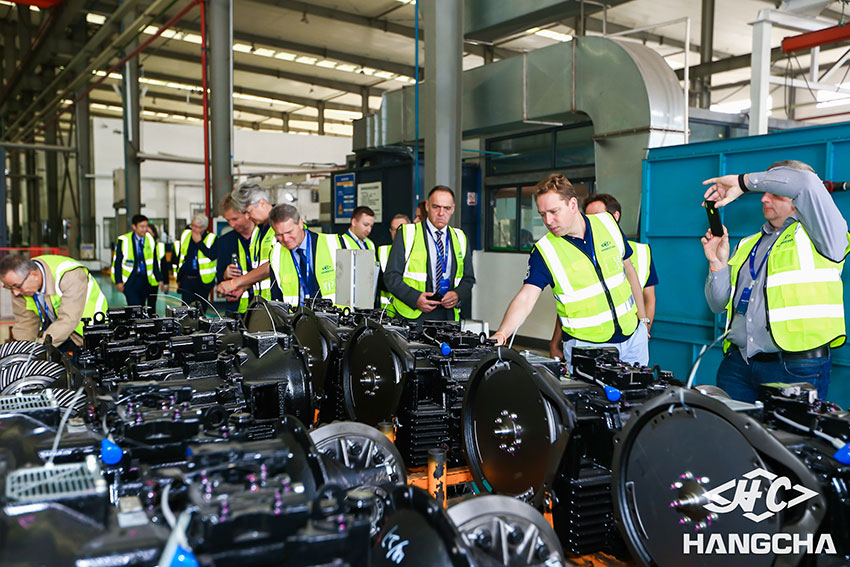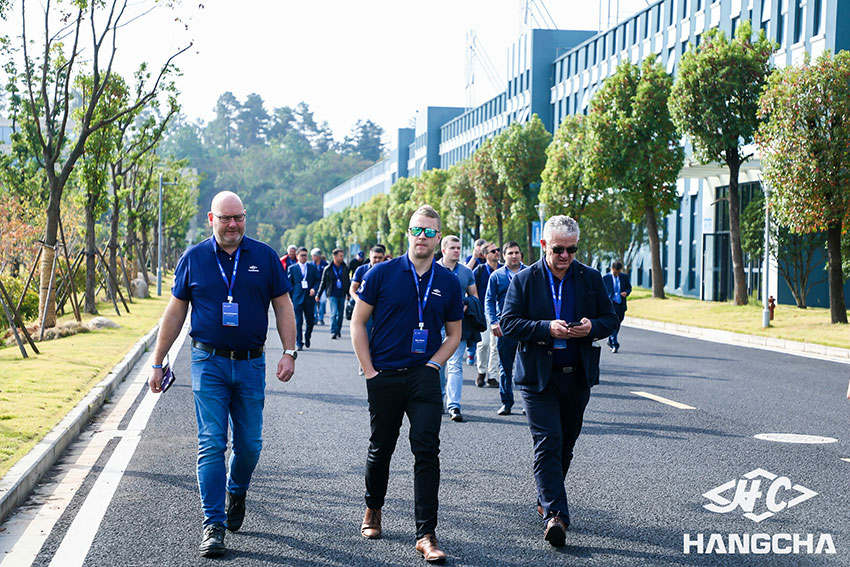 The biggest highlight of the conference was the product carnival. The carnival integrated product display, new product launch, new technology lecture, process show, etc. Various kinds of products were so dizzying, and colorful activities were performed one by one.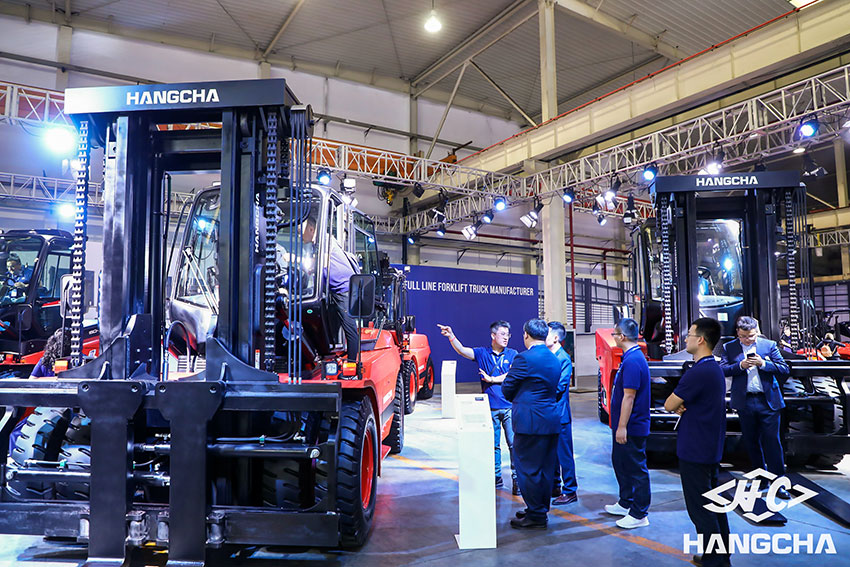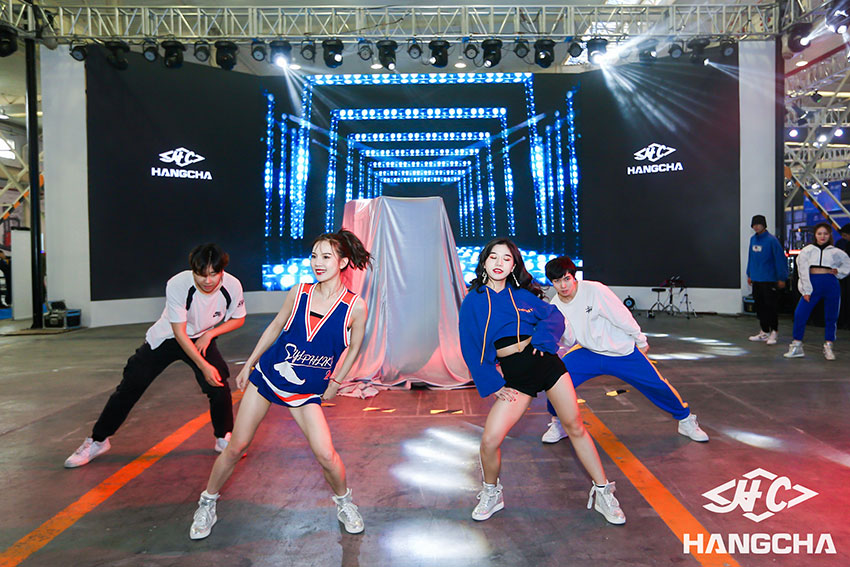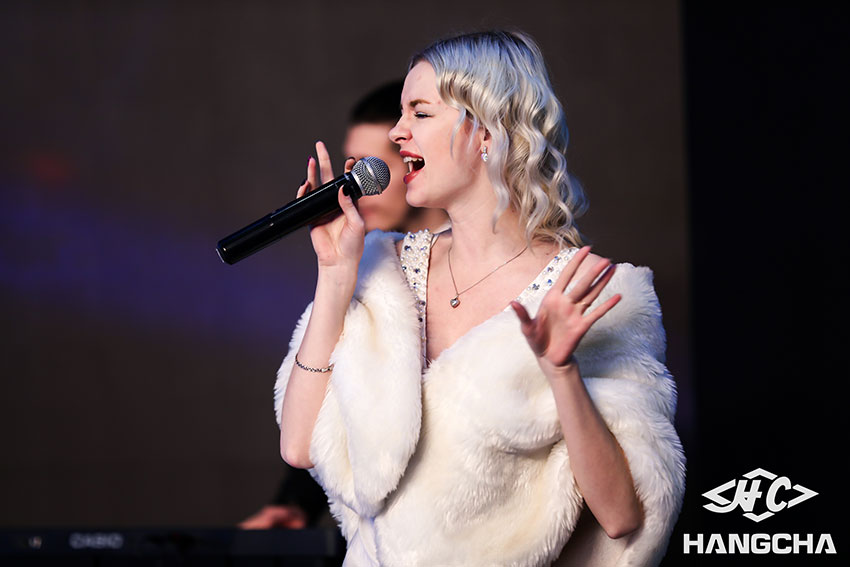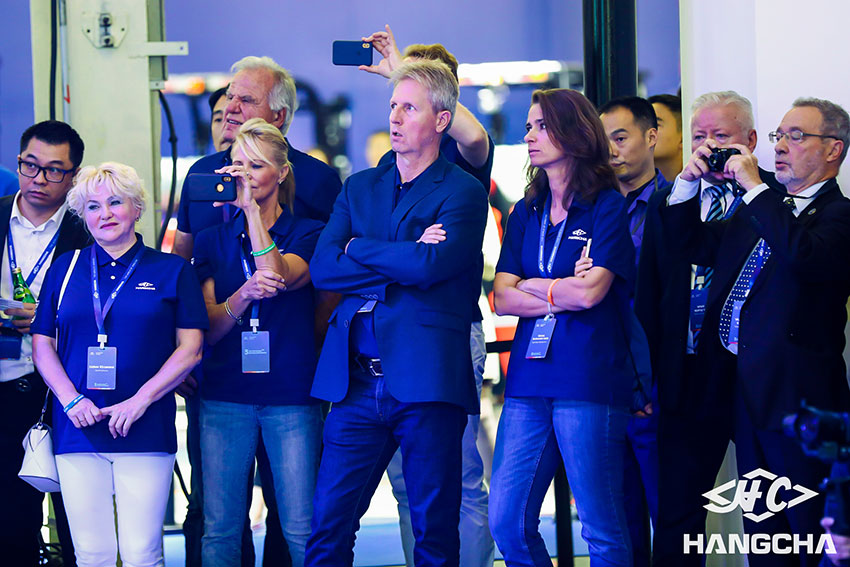 The new product display site was divided into a new product release area, a lithium product display area, North American product display area, a concept vehicle display area, a warehousing vehicle display area, a segmented market display site, a large-tonnage vehicle display site, an X-series electric forklift display area, an AGV demonstration area, a new energy product display area, an aerial platform display area ,an attachment display area, etc. Totally more than 200 sets of products and parts were displayed, and the industrial vehicles and core parts newly developed by Hangcha Group were centrally displayed to the dealers and customers.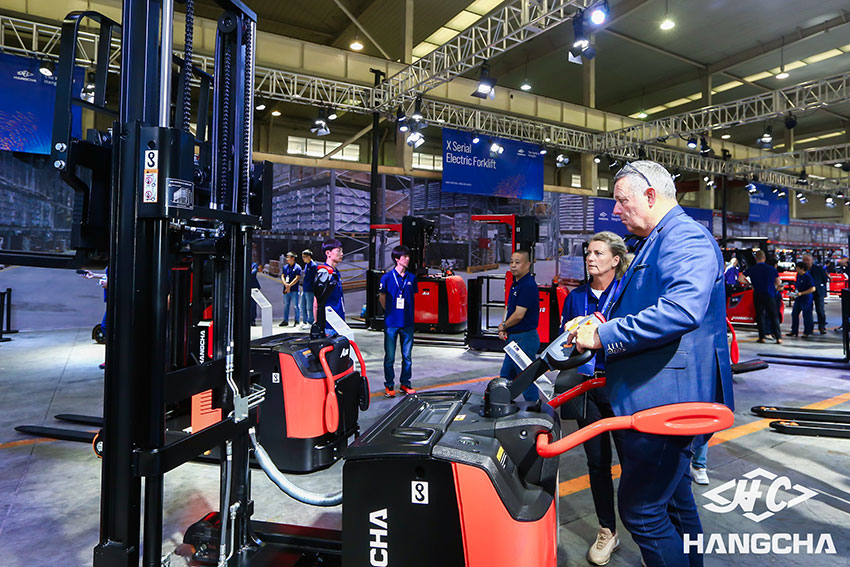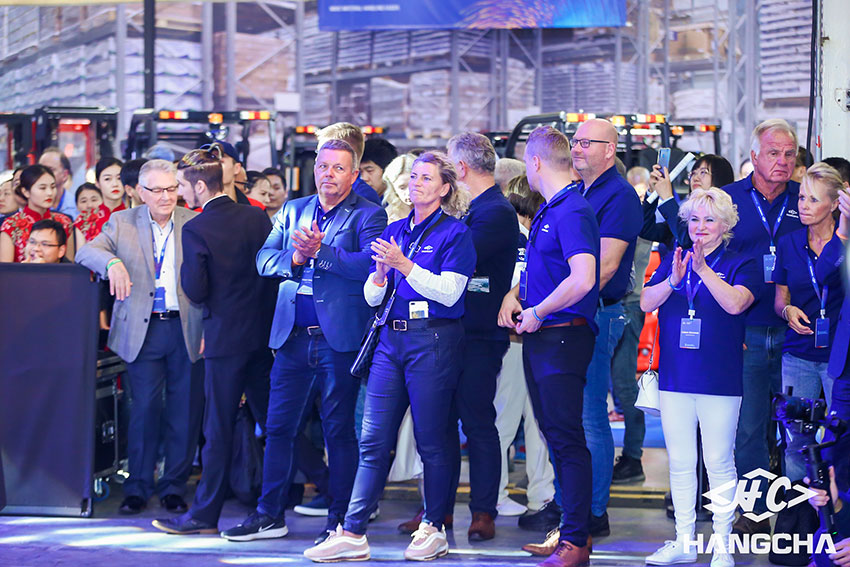 As an important part of the carnival, XC series of new energy forklifts were grandly released. The body of the forklifts is painted with eye-catching green, meaning green, environment protection and clean energy. They have a brand new cross-boundary shape and are designed to replace internal combustion forklifts. They are characterized by a special structure, conventional breakthrough in the design methods of electric forklifts, and integration of the advantages of internal combustion forklifts with those of electric forklifts. Therefore, they are much better than traditional lead acid battery electric forklifts in performance, waterproof class, field of vision, ergonomics, safety, environmental protection, etc.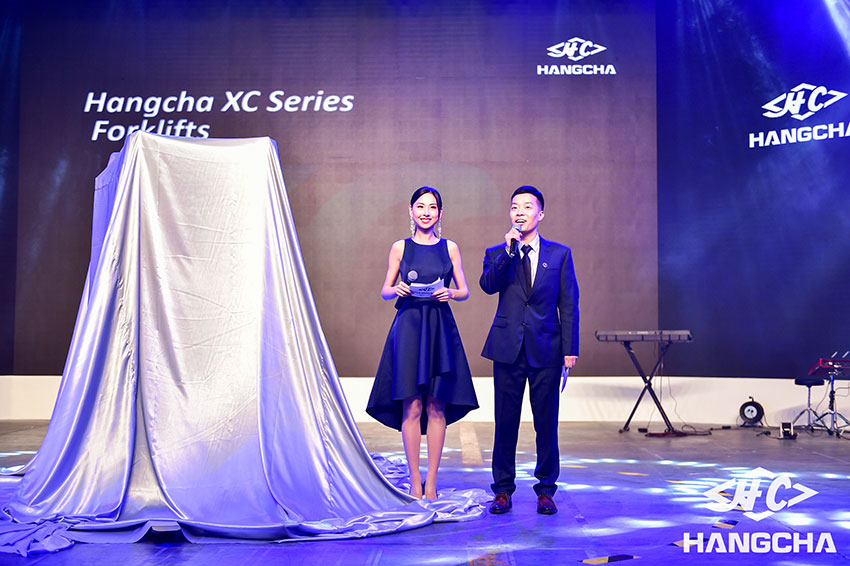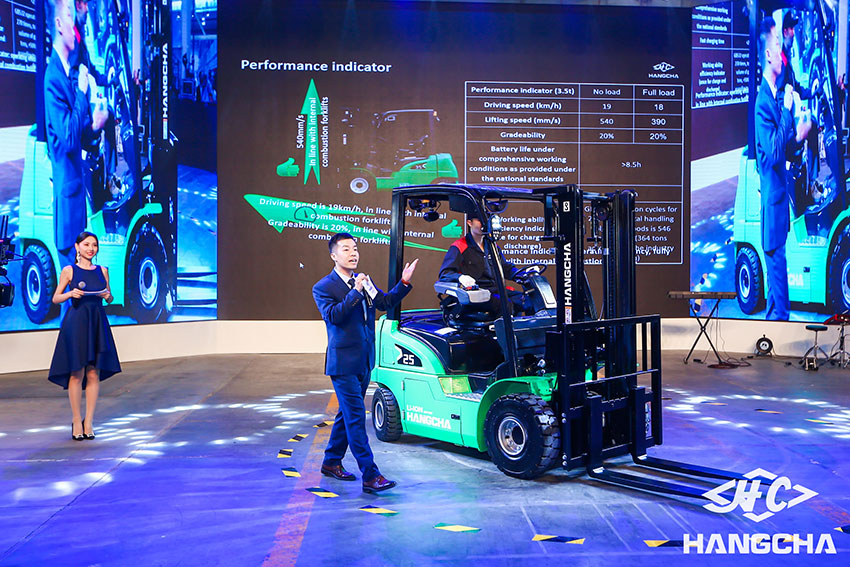 During the Conference, the development trend of Hangcha Group products and the introduction of Hangcha Group AGV products were released; core suppliers, such as Zhejiang Xincai, CATL and Zhengzhou Jiachen were invited to give a lecture on engines, lithium batteries and forklift intelligent management systems respectively, enriching the professional knowledge of the dealers and improving their business ability.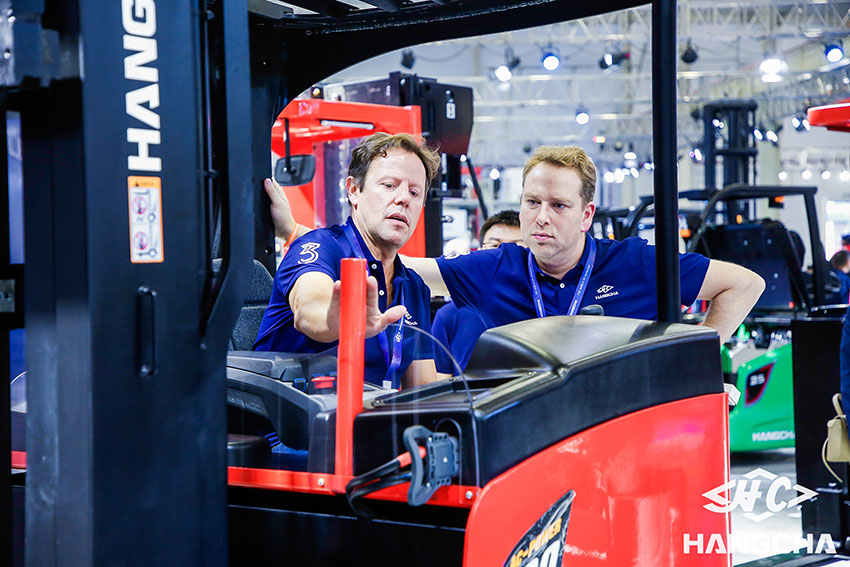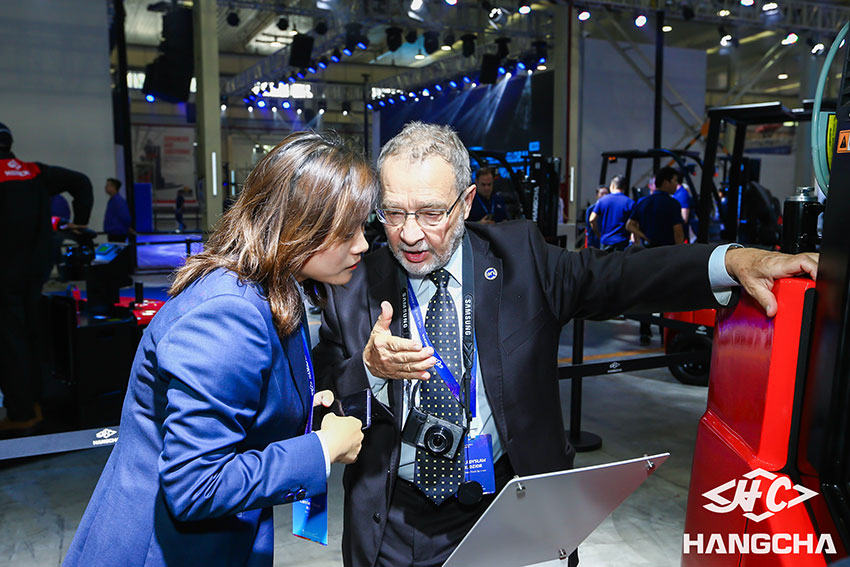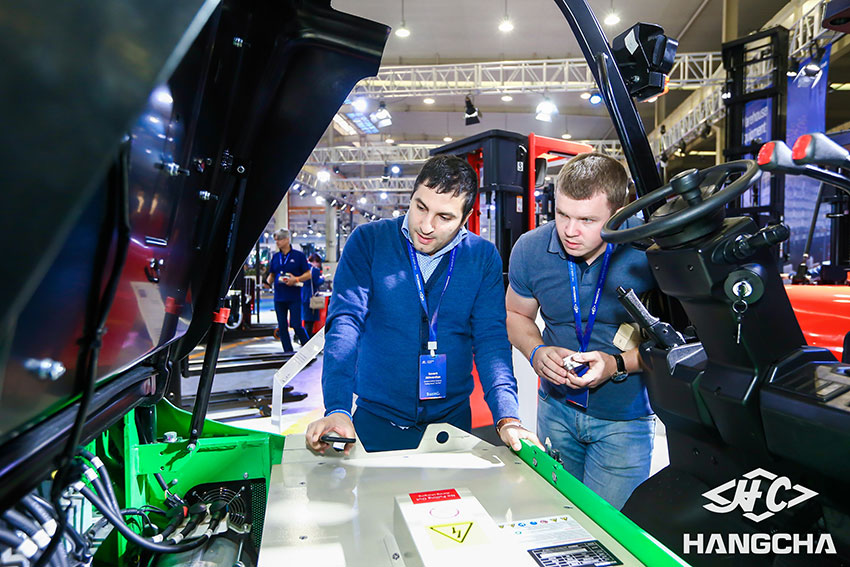 Just as the theme of the Conference "The World of Hangcha" means, Today's Hangcha Group presents a new world and displays its comprehensive competitiveness to global dealers. The changes of Hangcha Group from traditional manufacturing to intelligent one, from manual forklifts to intelligent ones and from a traditional enterprise to a digital factory have brought more confidence and encouragement to the dealers. They said one after another that this site visit made them know Hangcha Group's knowhow and strong strength, and that they are full of confidence in long-term cooperation and will enhance the promotion of Hangcha brand and new products after going back to their motherland to go ahead with Hangcha Group shoulder to shoulder.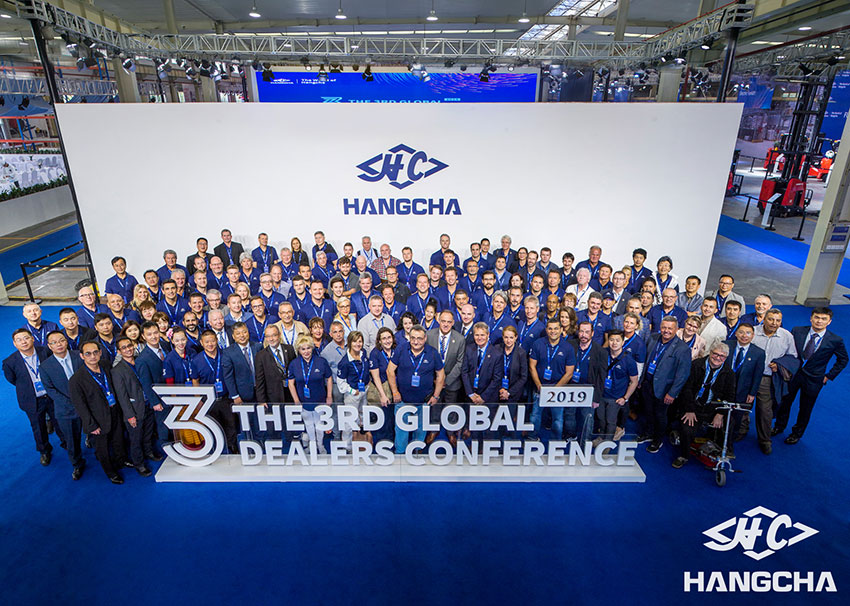 The Conference was closed successfully. Hangcha Group will keep moving to provide customers with better products and services and to bring more new products, new technologies and applications to the forklift industry. Hangcha Group is leading the Future through green and intelligence.