Grand Opening of Montacargas Hangcha de Mexico S de RL de CV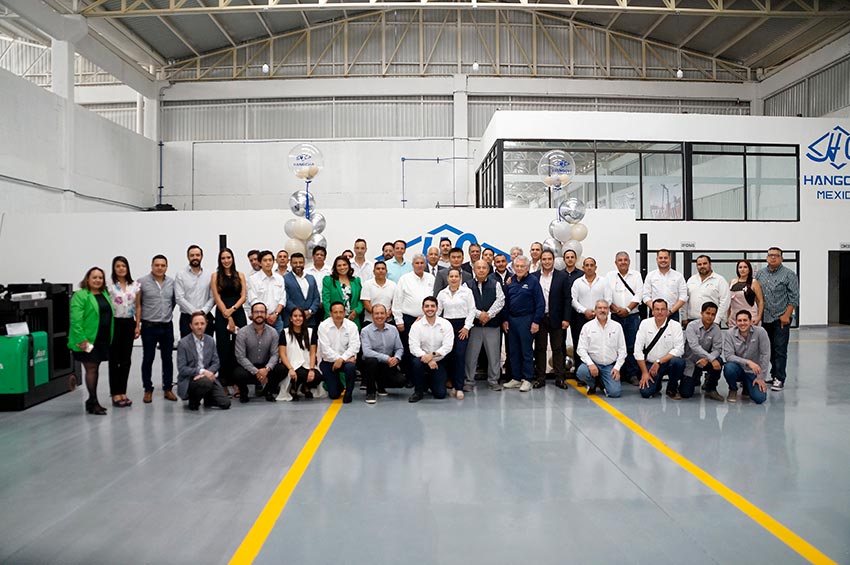 Everyone who Attended the Grand Opening of Hangcha Mexico
Pachuca, Mexcio: On April 25, 2023, Montacargas Hangcha de Mexico S de RL de CV (Hangcha Mexico) held the grand opening ceremony for their Mexican headquarters. Hangcha Mexico is a wholly-owned subsidiary of Hangcha Group. It follows Hangcha Group's globalization strategy and the establishment of overseas subsidiaries in Europe, Southeast Asia, United States, Canada, Netherlands, and now Mexico.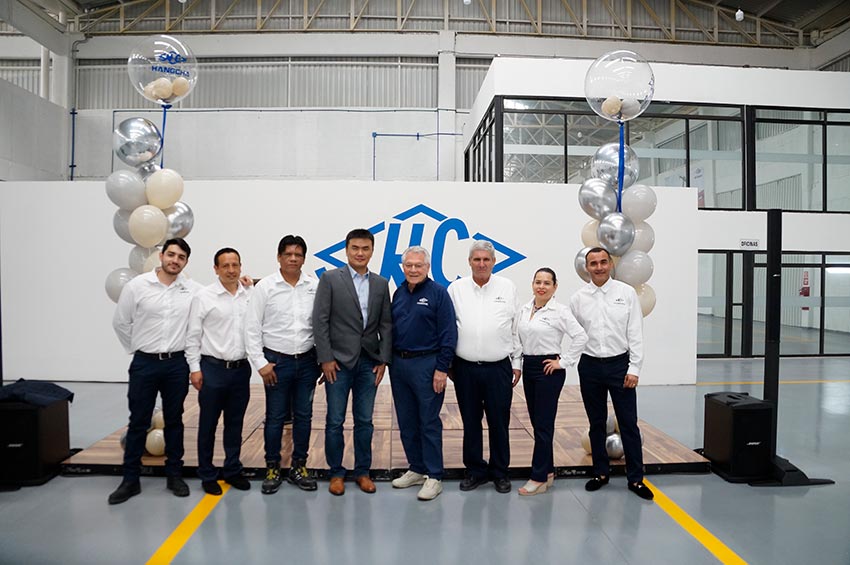 Hangcha Mexico's Team
Hangcha Mexico's new facility is located in Pachuca, Hidalgo, a city centrally located in Mexico. This city is known for being a major industrial and logistics area just north of Mexico City. The national highway system, which acts as an artery connecting Mexico City with the industrial corridor, also runs through Pachuca.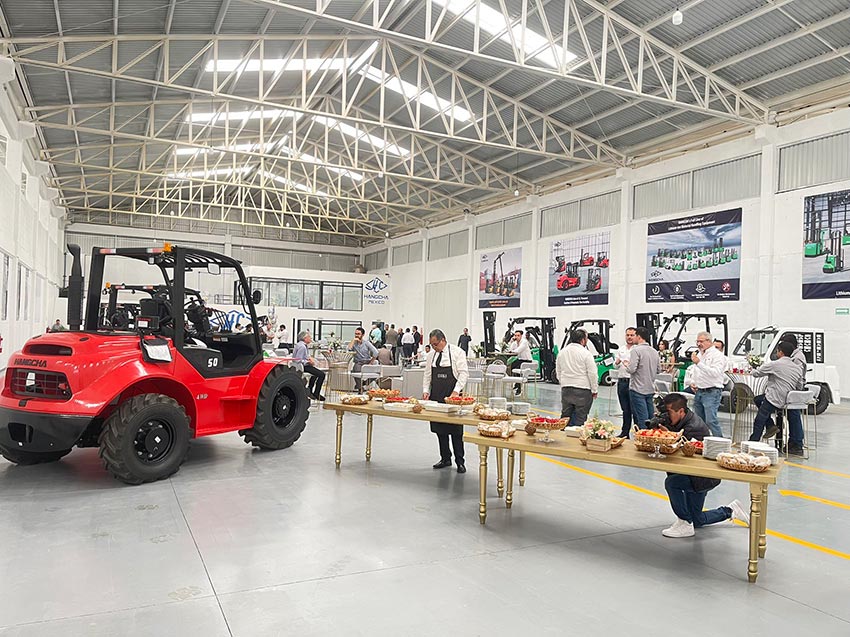 Hangcha Mexico's Warehouse Set Up for the Grand Opening
We were honored to have several guests join us in the grand opening celebration. They included our guest from the state government, Sub Secretary of Economic Development Horacio Francisco Rios Cano,  Ing. Cuauhtémoc Jimenez from Bio Pappel, and Lic. Flores from the local construction industry. We also had 9 dealers from our nationwide Mexican dealer network attend.  They included ROCA Montacargas, VRM, AYRISA, Montacargas AC, Montacargas y Baterias, MOPLA, MOMATOSA, Remmosa, and TMAQ.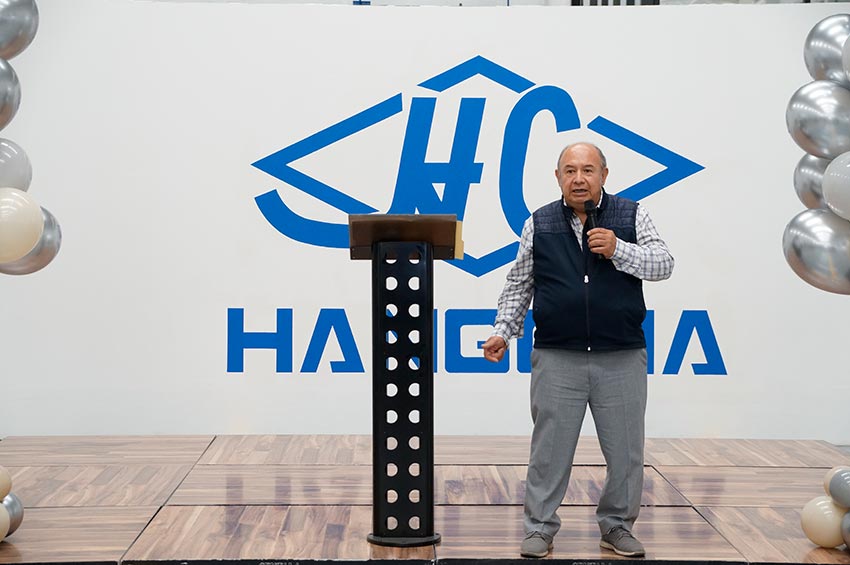 Horacio Francisco Rios Cano, Sub Secretary of Economic Development, Wishing Hangcha Mexico Continued Success
 "The establishment of Hangcha Mexico is to provide quality products, technical support, and spare parts to the Mexican market." Roberto Pratt, General Manager of Hangcha Mexico, said during his speech. "After all, our mission is to provide our customers the best service possible." After Roberto's speech, Sub Secretary of Economic Development, Horacio Francisco Rios Cano, spoke highly of Hangcha's decision to choose the State of Hidalgo in their leading globalization strategy. He offered Hangcha Mexico support and wished them continued success in Mexico.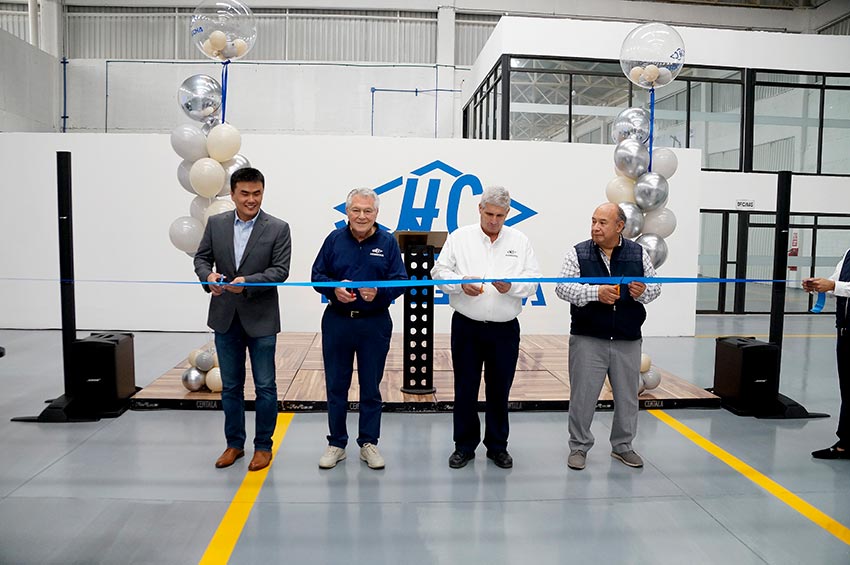 Jimmy Zhang, President, Frank Russo, Vice President of Sales and Dealer Development, Robert Pratt, General Manager, and Horacio Francisco Rios Cano, Sub Secretary of Economic Development, Cutting the Ribbon
The new facility represents another significant investment by Hangcha Group and demonstrates its commitment to the Mexican market. We look forward to the continued successful adoption of our equipment in the Mexican material handling market and providing Mexico with a way to make material handling easier.