A Series Industrial Walkie Counterbalanced Stacker
2,000-4,000lbs lifting capacity
The Industrial Walkie Straddle, Reach, and Counterbalance Stacker make up a series of industrial walkie stackers that can handle dock-to-stock and everything in between. Hangcha's Industrial Walkie Stacker product line offers advantageous head-length and a multi-function control handle with Electric Power Steering (EPS). This system, combined with the standard creep speed feature, gives the operator incredible load handling control with excellent maneuverability. The Industrial Walkie Stacker Series excels in the most demanding operational environments to bring your materials handling capabilities to their full potential.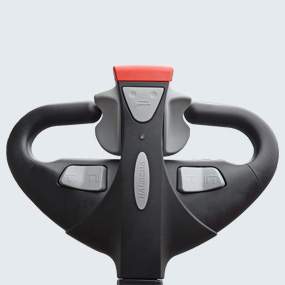 REMA Tiller was designed with ergonomics in mind so that operation is more comfortable.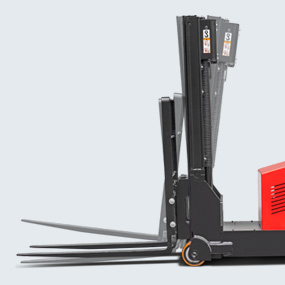 The mast tilting function makes loading and unloading pallets easy.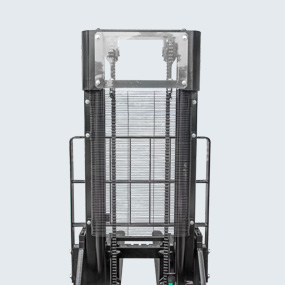 The mast is designed with H channel steel to make it more stable and rigid.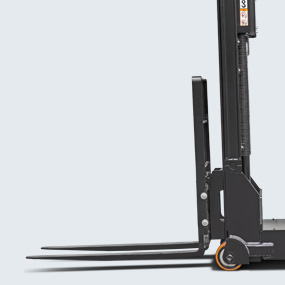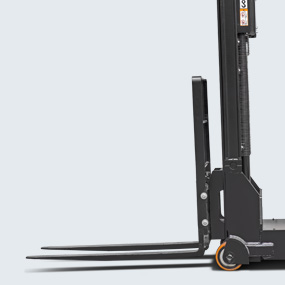 Mast speed will automatically reduce when the fork is lowered to a height less than 3.9" from the ground.
Brushless AC Drive Motor
CURTIS AC Drive Motor Controller + Oil Pump Motor Controller
Electronic Power Steering System
Automatic Deceleration when Turning
Proportionally Regulated Lifting, Lowering, and Tilting Speed
Multi-Functional Battery Condition Meter
High Performance Load Bearing Wheels
42" Fork Length
8.3-35.4" Adjustable Outer Distance of the Forks
106.3" Limited Free Lift 2 Stage Mast
Soft Landing System
Multi-Function Tiller
Speed Limit when Fork is Elevated
Creep Speed Function
Emergency Reverse Function
Horn
3° and 8° Forward and Backward Tilt of Mast Respectively
Load Backrest
Battery Side Extraction
Wire Mesh Mast Shield
Freezer
Various Mast Heights
Various Fork Lengths
Find a Dealer Near You to Learn More