X Series Narrow Aisle Reach Truck
3,000-4,500lbs lifting capacity
The 3,000-4,500lb electric reach truck is suitable for operations in narrow aisles and limited spaces. This truck features a high lift, large load capacity, pantograph, and a small turning radius. Using its advanced performance and technology, the reach truck adds to the efficiency of operations while maintaining reliability and a high level of safety. The X Series Narrow Aisle Reach Truck is the ideal tool for materials handling in warehouses, supermarkets, and workshops.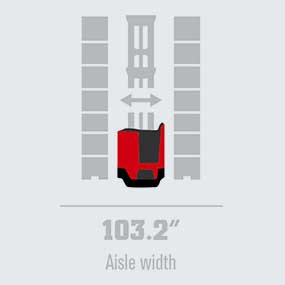 The electric reach truck effectively operates in narrow aisle applications.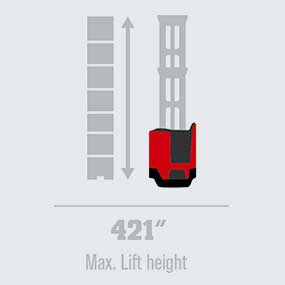 The electric reach truck has a maximum lift height of 421″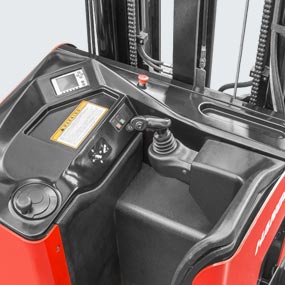 The ergonomically designed operator's compartment.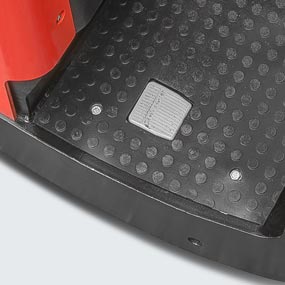 The pedal presence system and low step-on height provide a safer working environment for the operator.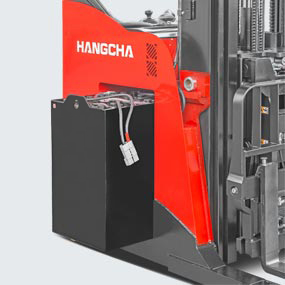 The ability to laterally remove the battery allows for easier battery maintenance.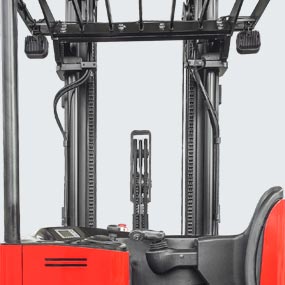 The Wide View Mast was designed for greater operator visibility.
AC Motor and Controller
Multi-Function Instrument Cluster
Electric Power Steering System
198″ (5.03m) Full Free Lift 3 Stage Mast
Tilting Forks
Load Backrest
Overhead Guard
Soft Landing System
Safe Operating System
Automatically Decelerates when Cornering
Speed is Limited when Mast is Past a Certain Height
Damper Pedal
Adjustable Backrest and Armrest
Battery Side Roll Out
Multi-Task Control Handle
Strobe Light
Electro-Hydraulic Proportional Valve System
Polyurethane Tire
Headlights
Clipboard
Emergency Cut-Off Switch
Electric Horn
Static Strap
Electric Parking Brake
Charger
Large Capacity Battery
Other Dimensions of Forks
Mast Shield
Sideshifter
Widened or Heightened Load Backrest
Blue Light
Rear Working Light
Cabin Ceiling Light
Overhead Fan
Camera System
12V Power Plug
Freezer
Fire Extinguisher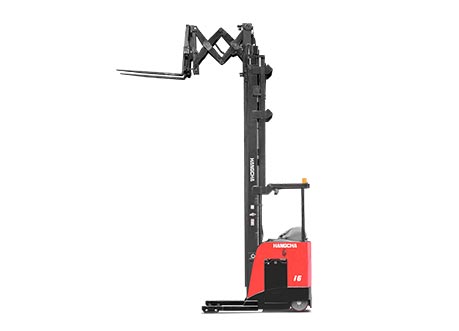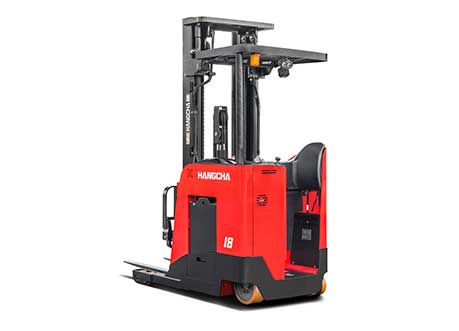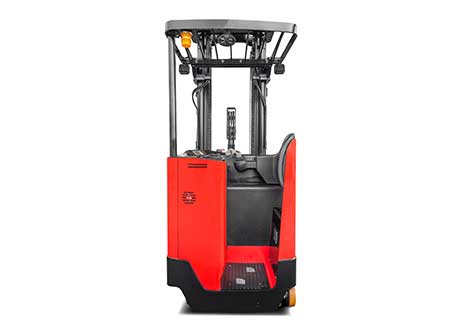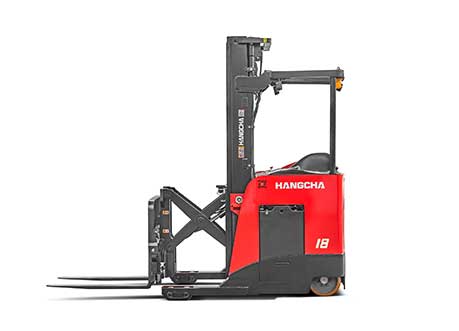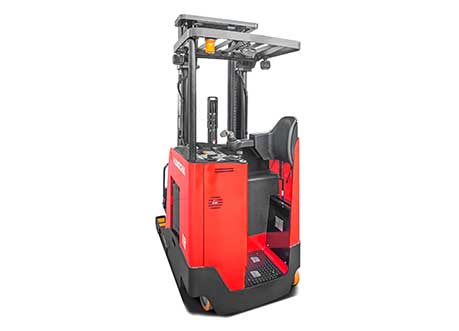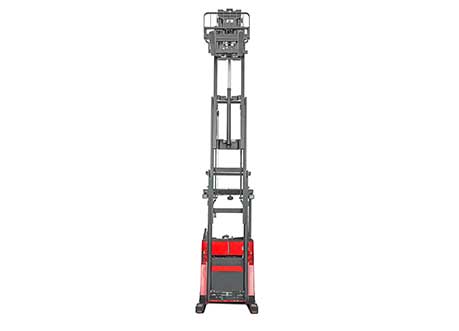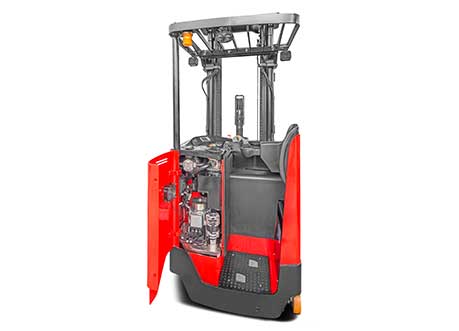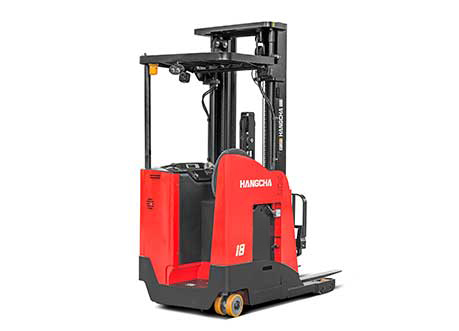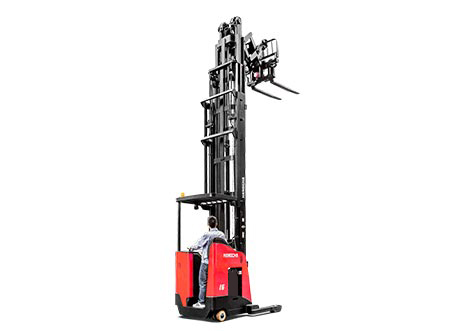 Find a Dealer Near You to Learn More