A Series High Level Order Picker
The A Series High Level Order Picker is designed to meet order fulfillment needs in narrow aisle environments. This
order picker has a comprehensive safety protection system, excellent ergonomics, and an advanced control system. Being reliable, comfortable, safe, and stable, all while providing excellent performance, it is the perfect choice for stock picking in a stereoscopic warehouse of 197"-366" in height.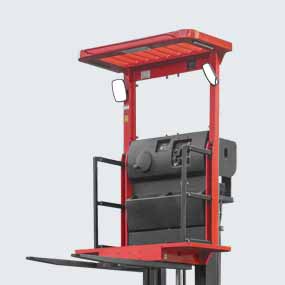 The A series lift truck provides operators with an unobstructed view. This contributes to an increase in the operator's confidence at height.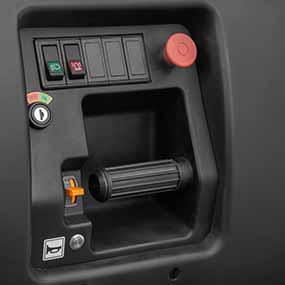 Fully variable lift/lower speeds provide precise control.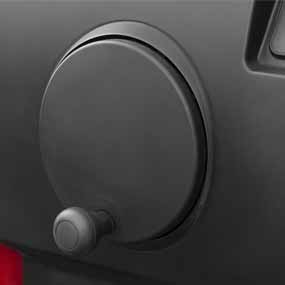 LORD steering gear with torque feedback is provided to enable higher operating safety and operator comfort.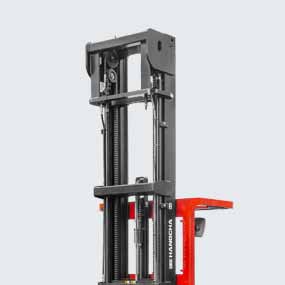 With a safety factor of 10, the mast chain is equipped with a chain safety switch.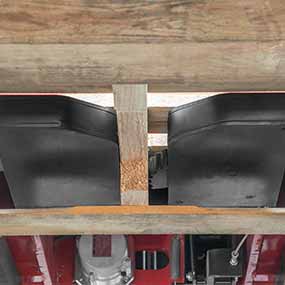 The manual-locking pallet clamp works on a wide range of pallets. It also accommodates pallet stringers ranging from 1″ to 2″ so operators can safely handle any size pallet.
36V Electrical System
ZF Drive Unit
INTORQ Electromagnetic Brake
LORD Steering Gear
CURTIS AC Motor Controller
CURTIS Multi-Function Instrument
Chain Switch
Reflective Mirror
LED Ceiling Light
LED Side Light
Emergency Cut Off Switch
Alarm Light
Height Sensor
Safety Pedal
Tilt Switch
Left and Right Guard Rail
Guard Rail Switch
Electrostatic Belt
Full Body Harness and Energy-Absorbing Tether
Pallet Clamp
Fully Variable Lift/Lower Controls
Manual Emergency Lowering System
Work Material Storage Compartments
Cushioned Mast Stops
Cushioned Mast Staging
Automatic Return to Center Drive Wheel Upon Start-Up
Electronic Power Steering
Battery Compartment Rollers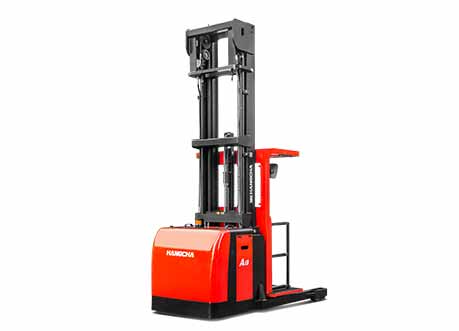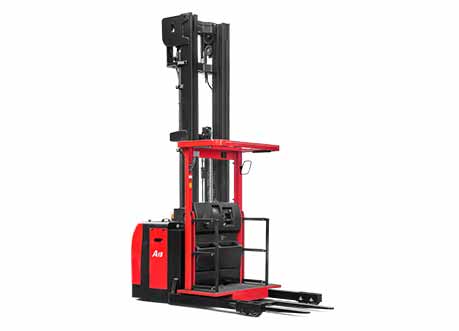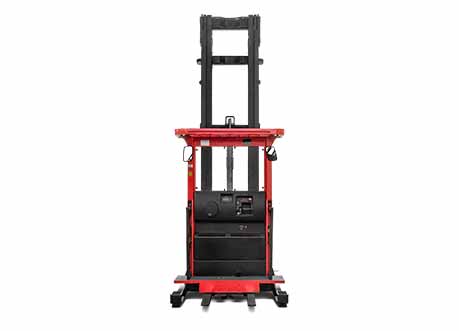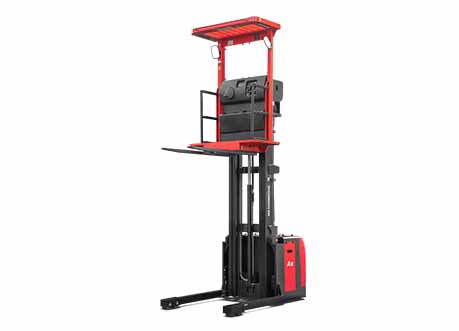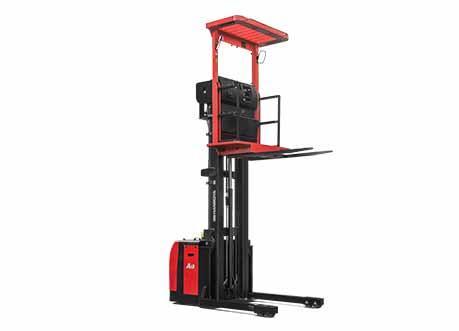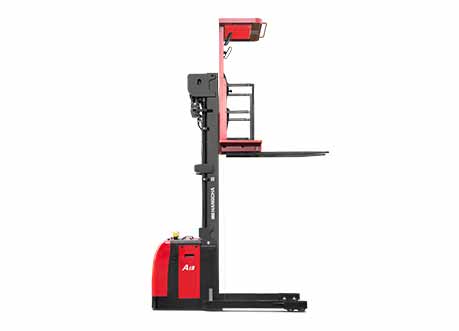 Find a Dealer Near You to Learn More