A Series End Control Rider Pallet Truck
6,000-8,000lbs lifting capacity
The A Series Electric End Control Rider Pallet Truck is a logistics handling device developed by Hangcha Group for the high-intensity operating conditions of the North American market. With the AC drive technology, it offers high performance and low maintenance costs. It is also safe, reliable, and can be easily operated. This end control rider pallet truck is an ideal tool for loading, unloading, and handling palletized goods in warehouses and workshops.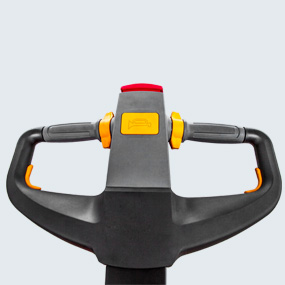 The FREI Multi-Function Tiller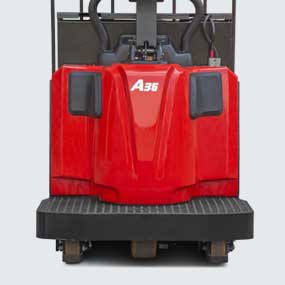 Low step height platform with optional cushioned knee pads.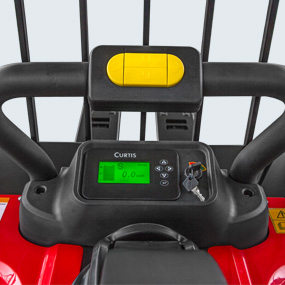 The CURTIS AC Control System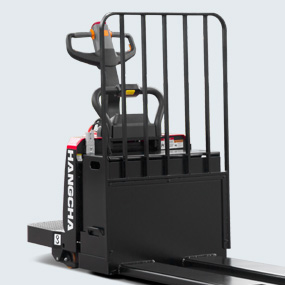 The load backrest is secured with high-strength bolts to protect the operator.
Brushless AC driving motor
High-Performance PU Driving Wheels
CURTIS AC Controller
High-Performance Hydraulic Power Unit
Anti-Skid Pedal Pad
CANBUS FREI Multi-Functional Tiller
Multi-Functional Instrument Display
PU Buffering Elastic Auxiliary Wheels
Electromagnetic Brake
Load Backrest
Caster Wheel
Optional Battery Capacities: 300Ah, 400Ah, or 750Ah
Optional Fork Lengths: 54", 60", 84", 96", 132", or 144"
28" Distance between Fork-Arms
Electric Power Steering (EPS)
Storage Box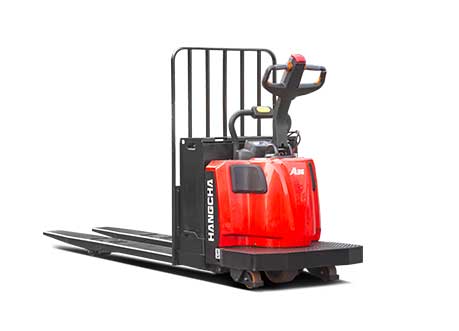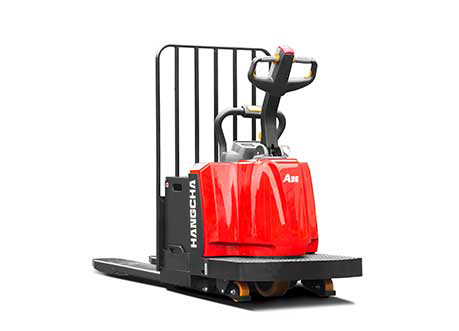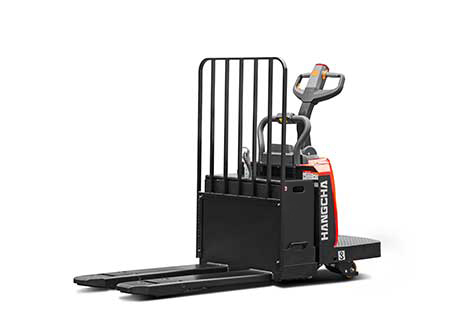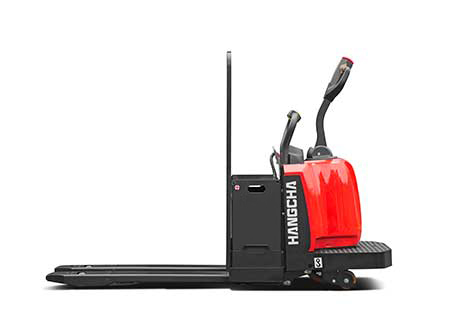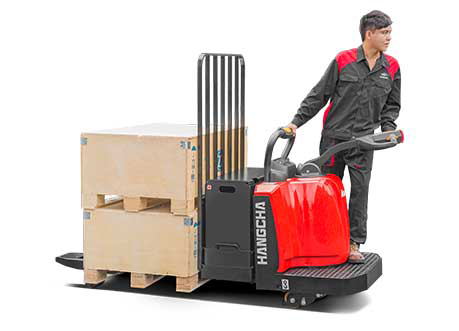 Find a Dealer Near You to Learn More