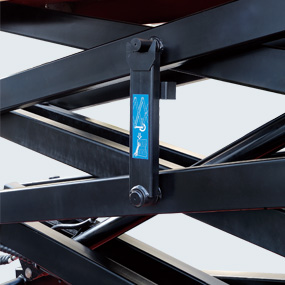 Supporting arms: To protect the operator when he is doing repair or maintenance job.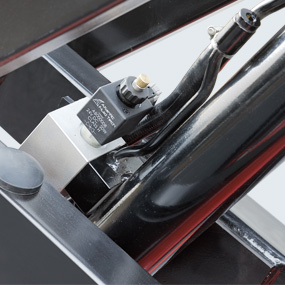 Explosion proof valve: To prevent the platform falling when the oil tube is leaking.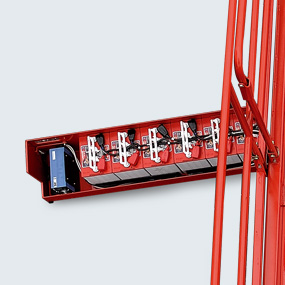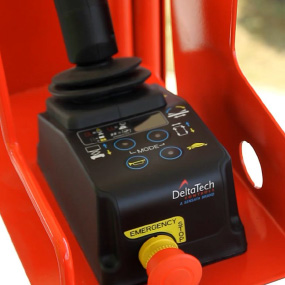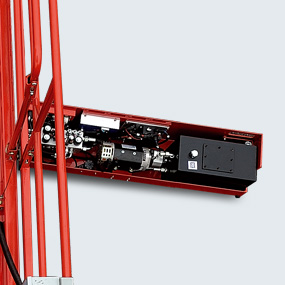 Hydraulic and electric system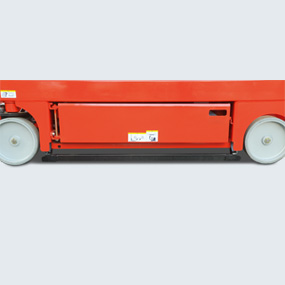 Anti-overturning system, after the platform lifting up to 2m, the anti-overturning system will automatically operate, to protect lifting platform from overturn during pass through un-leveling ground.
1.The proportional control system: Control the speed of traveling and lifting as you need.
2.Control box: This box is including the function of traveling and lifting, when you use the joystick, you can operate the machine with only one hand.
3.Self-leveling sensor: When the tilt degree is more than 2°, it will alarm.
4.LED display: Easy for maintenance.
5.Steering system: The turning radius is small, it can work in the narrow space.
6.Extension deck: You can reach the working place by the extended platform.
7.Reasonable arrangement: All the parts of hydraulic system and electric system are located in the side doors, convenient to repair.
8.Safety: Alloy steel axis, to make sure the safety, reliable and efficient.
9.Internal charger: You can charge the battery directly, do not need to remove it from machine.
10.Hydrostatic transmission: Using hydrostatic transmission system technology.
Stations, dock, airport, power station, gym, big company ect.
Working lights(two lights)
220V socket
Beeper
Working light
Anti-overload system (Required by CE)
High pressure pipe
High capacity battery: 340Ah
HANGCHA self-propelled electric scissor lifts are the high efficient, safe and ideal solution for modern industry. Ideal for maneuvering in tight spaces, they're excellent for indoor and outdoor application, all the functions, lifting, lowing, forward, and backward are under operator's control. Easy maintenance and service after opening the battery cover, all key parts are easy access. With low noise level, and high reliability, HANGCHA self-propelled electric scissor lifts are always your best partner.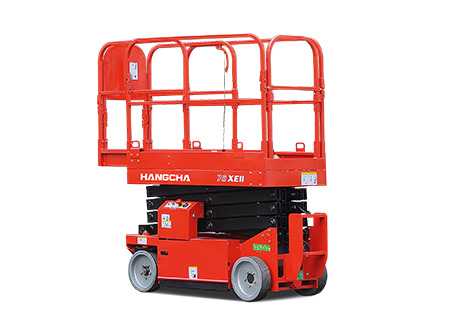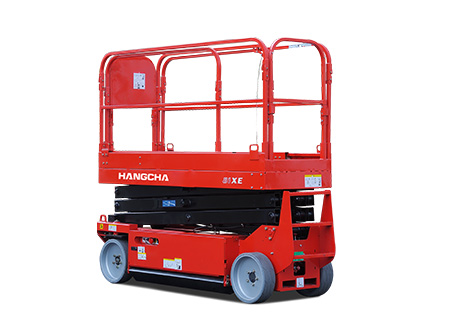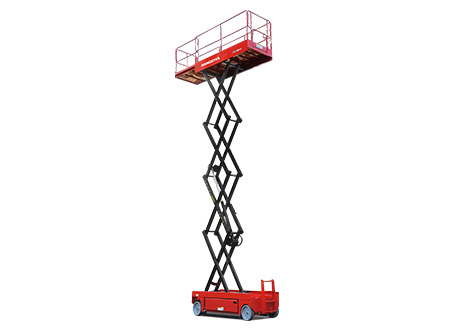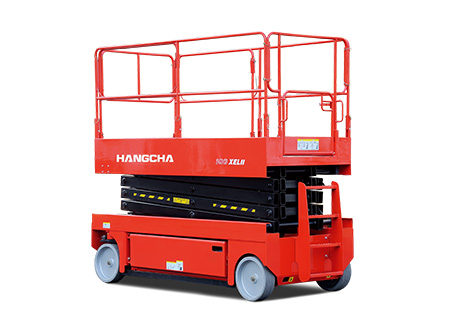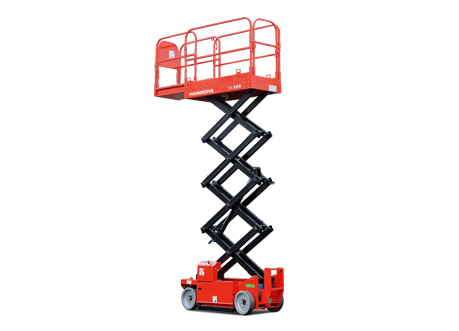 Our team is standing by to respond your any inquiries.